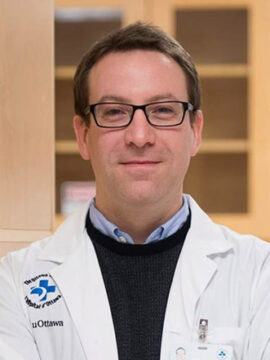 Venue: Centre Broca
---
Baptiste Lacoste
University of Ottawa
https://med.uottawa.ca/cellular-molecular/people/lacoste-baptiste
Invited by Jean-Luc Morel (INCIA)
Title
Non-neuronal underpinnings of altered brain development
Abstract
The Neurovascular Development Research Lab (NDRL) directed by Dr. Baptiste Lacoste (University of Ottawa, Ontario, Canada) focuses on the discovery of mechanisms underlying cerebrovascular health, with the goal of developping new treatments for neurological conditions involving vascular deficiencies. Using state-of-the art approaches, the NDRL investigates the vascular underpinnings of autism spectrum disorders and the role of glial cells in postnatal cerebrovascular development. The NDRL has recently extended its program to investigate abnormalities in brain metabolism in autism mouse models. Such projects involve mouse genetics, human-derived stem cells, primary brain cell cultures, electron microscopy, transcriptomic and metabolic profiling, as well as 3D imaging and advanced structural quantifications. During his seminar, Dr. Lacoste will summarize their recent work on the role of brain endothelial cells in autism, and on the control of neurovascular maturation by astrocyte-derived factors.
References
Béland-Millar A, Kirby A, Truong Y, Ouellette J, Yandiev S, Bouyakdan K, Pileggi C, Naz S, Yin M, Carrier M, Kotchetkov P, St-Pierre MK, Tremblay MÈ, Courchet J, Harper ME, Alquier T, Messier C, Shuhendler AJ, Lacoste B. 16p11.2 haploinsufficiency reduces mitochondrial biogenesis in brain endothelial cells and alters brain metabolism in adult mice. Cell Rep. 2023 May 30;42(5):112485. doi: 10.1016/j.celrep.2023.112485. Epub 2023 May 6. PMID: 37149866.
Freitas-Andrade M, Comin CH, da Silva MV, Costa LDF, Lacoste B. Unbiased analysis of mouse brain endothelial networks from two- or three-dimensional fluorescence images. Neurophotonics. 2022 Jul;9(3):031916. doi: 10.1117/1.NPh.9.3.031916. Epub 2022 May 18. PMID: 35620183; PMCID: PMC9125696.
Lithopoulos MA, Toussay X, Zhong S, Xu L, Mustafa SB, Ouellette J, Freitas-Andrade M, Comin CH, Bassam HA, Baker AN, Sun Y, Wakem M, Moreira AG, Blanco CL, Vadivel A, Tsilfidis C, Seidner SR, Slack RS, Lagace DC, Wang J, Lacoste B, Thébaud B. Neonatal hyperoxia in mice triggers long-term cognitive deficits via impairments in cerebrovascular function and neurogenesis. J Clin Invest. 2022 Nov 15;132(22):e146095. doi: 10.1172/JCI146095. PMID: 36136598; PMCID: PMC9663164.
Bordeleau M, Comin CH, Fernández de Cossío L, Lacabanne C, Freitas-Andrade M, González Ibáñez F, Raman-Nair J, Wakem M, Chakravarty M, Costa LDF, Lacoste B, Tremblay MÈ. Maternal high-fat diet in mice induces cerebrovascular, microglial and long-term behavioural alterations in offspring. Commun Biol. 2022 Jan 11;5(1):26. doi: 10.1038/s42003-021-02947-9. PMID: 35017640; PMCID: PMC8752761.
Ouellette J, Lacoste B. Isolation and functional characterization of primary endothelial cells from mouse cerebral cortex. STAR Protoc. 2021 Dec 11;2(4):101019. doi: 10.1016/j.xpro.2021.101019. PMID: 34950893; PMCID: PMC8672097.
Ouellette J, Toussay X, Comin CH, Costa LDF, Ho M, Lacalle-Aurioles M, Freitas-Andrade M, Liu QY, Leclerc S, Pan Y, Liu Z, Thibodeau JF, Yin M, Carrier M, Morse CJ, Dyken PV, Bergin CJ, Baillet S, Kennedy CR, Tremblay MÈ, Benoit YD, Stanford WL, Burger D, Stewart DJ, Lacoste B. Vascular contributions to 16p11.2 deletion autism syndrome modeled in mice. Nat Neurosci. 2020 Sep;23(9):1090-1101. doi: 10.1038/s41593-020-0663-1. Epub 2020 Jul 13. PMID: 32661394.