The Craving-Manager smartphone app designed to diagnose substance use/addictive disorders, and manage craving and individual predictors of relapse: a study protocol for a multicenter randomized controlled trial
Fuschia Serre, Sarah Moriceau, Léa Donnadieu, Camille Forcier, Hélène Garnier, Jean-Marc Alexandre, Lucile Dupuy, Pierre Philip, Yannick Levavasseur, Etienne De Sevin, Marc Auriacombe
,
Front. Psychiatry
. 2023-05-15; 14:
DOI: 10.3389/fpsyt.2023.1143167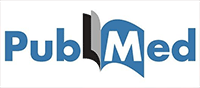 Read on PubMed
---
Background
The rate of individuals with addiction who are currently treated are low, and this can be explained by barriers such as stigma, desire to cope alone, and difficulty to access treatment. These barriers could be overcome by mobile technologies. EMI (Ecological Momentary Intervention) is a treatment procedure characterized by the delivery of interventions (messages on smartphones) to people in their daily lives. EMI presents opportunities for treatments to be available to people during times and in situations when they are most needed. Craving is a strong predictor of relapse and a key target for addiction treatment. Studies using Ecological Momentary Assessment (EMA) method have revealed that, in daily life, person-specific cues could precipitate craving, that in turn, is associated with a higher probability to report substance use and relapse in the following hours. Assessment and management of these specific situations in daily life could help to decrease addictive use and avoid relapse. The Craving-Manager smartphone app has been designed to diagnose addictive disorders, and assess and manage craving as well as individual predictors of use/relapse. It delivers specific and individualized interventions (counseling messages) composed of evidence-based addiction treatments approaches (cognitive behavioral therapy and mindfulness). The Craving-Manager app can be used for any addiction (substance or behavior). The objective of this protocol is to evaluate the efficacy of the Craving-Manager app in decreasing use (of primary substance(s)/addictive behavior(s)) over 4 weeks, among individuals on a waiting list for outpatient addiction treatment.
Methods/design
This multicenter double-blind randomized controlled trial (RCT) will compare two parallel groups: experimental group (full interventional version of the app, 4 weeks, EMA + EMI), versus control group (restricted version of the app, 4 weeks, only EMA). Two hundred and seventy-four participants will be recruited in 6 addiction treatment centers in France.DiscussionThis RCT will provide indication on how the Craving-Manager app will reduce addictive use (e.g., better craving management, better stimulus control) in both substance and behavioral addictions. If its efficacy is confirmed, the app could offer the possibility of an easy to use and personalized intervention accessible to the greatest number of individuals with addiction.
Clinical Trial Registration
ClinicalTrials.gov: NCT04732676.
Know more about