The acute-phase protein PTX3 is an essential mediator of glial scar formation and resolution of brain edema after ischemic injury
Beatriz Rodriguez-Grande, Matimba Swana, Loan Nguyen, Pavlos Englezou, Samaneh Maysami, Stuart M Allan, Nancy J Rothwell, Cecilia Garlanda, Adam Denes, Emmanuel Pinteaux
J Cereb Blood Flow Metab
. 2013-12-18; 34(3): 480-488
DOI: 10.1038/jcbfm.2013.224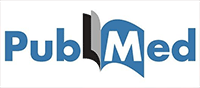 Read on PubMed
---
1. J Cereb Blood Flow Metab. 2014 Mar;34(3):480-8. doi: 10.1038/jcbfm.2013.224. Epub
2013 Dec 18.
The acute-phase protein PTX3 is an essential mediator of glial scar formation and
resolution of brain edema after ischemic injury.
Rodriguez-Grande B(1), Swana M(1), Nguyen L(1), Englezou P(1), Maysami S(1),
Allan SM(1), Rothwell NJ(1), Garlanda C(2), Denes A(3), Pinteaux E(1).
Author information:
(1)Faculty of Life Sciences, University of Manchester, Manchester, UK.
(2)Department of Immunology and Inflammation, Humanitas Clinical and Research
Center, MI, Italy.
(3)1] Faculty of Life Sciences, University of Manchester, Manchester, UK [2]
Laboratory of Molecular Neuroendocrinology, Institute of Experimental Medicine,
Budapest, Hungary.
Acute-phase proteins (APPs) are key effectors of the immune response and are
routinely used as biomarkers in cerebrovascular diseases, but their role during
brain inflammation remains largely unknown. Elevated circulating levels of the
acute-phase protein pentraxin-3 (PTX3) are associated with worse outcome in
stroke patients. Here we show that PTX3 is expressed in neurons and glia in
response to cerebral ischemia, and that the proinflammatory cytokine
interleukin-1 (IL-1) is a key driver of PTX3 expression in the brain after
experimental stroke. Gene deletion of PTX3 had no significant effects on acute
ischemic brain injury. In contrast, the absence of PTX3 strongly compromised
blood-brain barrier integrity and resolution of brain edema during recovery after
ischemic injury. Compromised resolution of brain edema in PTX3-deficient mice was
associated with impaired glial scar formation and alterations in scar-associated
extracellular matrix production. Our results suggest that PTX3 expression induced
by proinflammatory signals after ischemic brain injury is a critical effector of
edema resolution and glial scar formation. This highlights the potential role for
inflammatory molecules in brain recovery after injury and identifies APPs, in
particular PTX3, as important targets in ischemic stroke and possibly other brain
inflammatory disorders.
DOI: 10.1038/jcbfm.2013.224
PMCID: PMC3948128
PMID: 24346689 [Indexed for MEDLINE]
Know more about