Synapse-specific astrocyte gating of amygdala-related behavior.
Mario Martin-Fernandez, Stephanie Jamison, Laurie M Robin, Zhe Zhao, Eduardo D Martin, Juan Aguilar, Michael A Benneyworth, Giovanni Marsicano, Alfonso Araque
Nat Neurosci
. 2017-09-25; 20(11): 1540-1548
DOI: 10.1038/nn.4649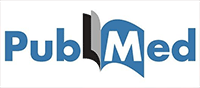 Read on PubMed
---
Martin-Fernandez M(1), Jamison S(1), Robin LM(2)(3), Zhao Z(2)(3), Martin ED(4), Aguilar J(5), Benneyworth MA(6), Marsicano G(2)(3), Araque A(1).
Author information:
(1)Department of Neuroscience, University of Minnesota, Minneapolis, Minnesota, USA.
(2)INSERM, U1215 NeuroCentre Magendie, Endocannabinoids and Neuroadaptation, Bordeaux, France.
(3)Université de Bordeaux, Bordeaux, France.
(4)Instituto Cajal, Consejo Superior de Investigaciones Científicas. Madrid, Spain.
(5)Hospital Nacional de Parapléjicos, Servicio de Salud de Castilla-La Mancha, Toledo, Spain.
(6)Mouse Behavior Core, University of Minnesota, Minneapolis, Minnesota, USA.
The amygdala plays key roles in fear and anxiety. Studies of the amygdala have largely focused on neuronal function and connectivity. Astrocytes functionally interact with neurons, but their role in the amygdala remains largely unknown. We show that astrocytes in the medial subdivision of the central amygdala (CeM) determine the synaptic and behavioral outputs of amygdala circuits. To investigate the role of astrocytes in amygdala-related behavior and identify the underlying synaptic mechanisms, we used exogenous or endogenous signaling to selectively activate CeM astrocytes. Astrocytes depressed excitatory synapses from basolateral amygdala via A1 adenosine receptor activation and enhanced inhibitory synapses from the lateral subdivision of the central amygdala via A2A receptor activation. Furthermore, astrocytic activation decreased the firing rate of CeM neurons and reduced fear expression in a fear-conditioning paradigm. Therefore, we conclude that astrocyte activity determines fear responses by selectively regulating specific synapses, which indicates that animal  behavior results from the coordinated activity of neurons and astrocytes.
Know more about