Social stress models in depression research: what do they tell us?
Francis Chaouloff
Cell Tissue Res
. 2013-03-27; 354(1): 179-190
DOI: 10.1007/s00441-013-1606-x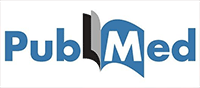 Read on PubMed
---
Interest has recently surged in the use of social stress models, especially
social defeat. Such interest lies both in the recognition that stressors of
social origin play a major role in human psychopathologies and in the
acknowledgement that natural and hence ethologically-based stress models have
important translational value. The use of the most recent technology has allowed
the recognition of the mechanisms through which social defeat might have enduring
psychoneuroendocrine effects, especially social avoidance and anhedonia, two
behaviours relevant to human depression. In view of the sensitivity of these
behavioural outcomes to repeated antidepressant treatments, the social defeat
model has been proposed as a possible animal model of depression. The present
survey is aimed at examining the limits of such an interpretation and focuses on
methodological aspects and on the relevance of social defeat to the study of
anxiety-related pathologies.
Know more about