SLC25A46 Mutations Associated with Autosomal Recessive Cerebellar Ataxia in North African Families.
Monia B. Hammer, Jinhui Ding, Fanny Mochel, Ghada Eleuch-Fayache, Perrine Charles, Marie Coutelier, J. Raphael Gibbs, Sampath K. Arepalli, Sean B. Chong, Dena G. Hernandez, Elisa Majounie, Steven Clipman, Yosr Bouhlal, Houda Nehdi, Alexis Brice, Faycal Hentati, Giovanni Stevanin, Rim Amouri, Alexandra Durr, Andrew B. Singleton
Neurodegener Dis
. 2017-01-01; 17(4-5): 208-212
DOI: 10.1159/000464445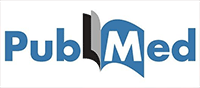 Read on PubMed
---
1. Neurodegener Dis. 2017;17(4-5):208-212. doi: 10.1159/000464445. Epub 2017 May 31.
SLC25A46 Mutations Associated with Autosomal Recessive Cerebellar Ataxia in North
African Families.
Hammer MB(1), Ding J, Mochel F, Eleuch-Fayache G, Charles P, Coutelier M, Gibbs
JR, Arepalli SK, Chong SB, Hernandez DG, Majounie E, Clipman S, Bouhlal Y, Nehdi
H, Brice A, Hentati F, Stevanin G, Amouri R, Durr A, Singleton AB.
Author information:
(1)Molecular Genetics Section, Laboratory of Neurogenetics, National Institute on
Aging, National Institutes of Health, Bethesda, MD, USA.
BACKGROUND: Autosomal recessive cerebellar ataxias (ARCA) are a complex group of
neurodegenerative disorders with high clinical and genetic heterogeneity. In most
cases, the cerebellar ataxia is not pure, and complicating clinical features such
as pyramidal signs or extraneurological features are found.
OBJECTIVE: To identify the genetic origin of the cerebellar ataxia for 3
consanguineous North African families presenting with ARCA.
METHODS: Genome-wide high-density SNP genotyping and whole-exome sequencing were
performed followed by Sanger sequencing for mutation confirmation.
RESULTS: Two variants were identified in SLC25A46. Mutations in this gene have
been previously associated with Charcot-Marie-Tooth type 2 and optic atrophy.
While the previously reported variant p.Arg340Cys seems to be consistently
associated with the same clinical features such as childhood onset, optic
atrophy, gait and speech difficulties, and wasting of the lower limbs, the
patient with the novel mutation p.Trp160Ser did not present with optic atrophy
and his ocular abnormalities were limited to nystagmus and saccadic pursuit.
CONCLUSION: In this study, we report a novel variant (p.Trp160Ser) in SLC25A46
and we broaden the phenotypic spectrum associated with mutations in SLC25A46.
© 2017 S. Karger AG, Basel.
DOI: 10.1159/000464445
PMCID: PMC5540751
PMID: 28558379 [Indexed for MEDLINE]
Know more about