Sex‐dependent pharmacological profiles of the synthetic cannabinoid MMB‐Fubinaca
José F. Oliveira da Cruz, Christina Ioannidou, Antonio C. Pagano Zottola, Carolina Muguruza, Paula Gomez‐Sotres, Monica Fernandez, Luis F. Callado, Giovanni Marsicano, Arnau Busquets‐Garcia
Addiction Biology
. 2020-08-03; :
DOI: 10.1111/adb.12940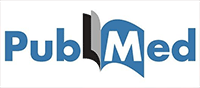 Read on PubMed
---
Oliveira da Cruz JF(1)(2)(3), Ioannidou C(1)(2), Pagano Zottola AC(1)(2), Muguruza C(4)(5), Gomez-Sotres P(1)(2), Fernandez M(1)(2), Callado LF(4)(5), Marsicano G(1)(2), Busquets-Garcia A(1)(2)(6).
Author information:
(1)INSERM, U1215 NeuroCentre Magendie, Bordeaux, France.
(2)University of Bordeaux, Bordeaux, France.
(3)Center for Neural Science, New York University, New York, New York, USA.
(4)Department of Pharmacology, University of the Basque Country, UPV/EHU, Leioa, Spain.
(5)Centro de Investigación Biomédica en Red de Salud Mental, CIBERSAM, Spain.
(6)Integrative Pharmacology and Systems Neuroscience Research Group, Neurosciences Research Program, IMIM (Hospital del Mar Medical Research Institute), Barcelona, Spain.
Synthetic cannabinoids have emerged as novel psychoactive substances with damaging consequences for public health. They exhibit high affinity at the cannabinoid type-1 (CB1 ) receptor and produce similar and often more potent effects as other CB1 receptor agonists. However, we are still far from a complete pharmacological understanding of these compounds. In this study, by using behavioral, molecular, pharmacological, and electrophysiological approaches, we aimed at characterizing several in vitro and in vivo pharmacological effects of
the synthetic cannabinoid MMB-Fubinaca (also known as AMB-Fubinaca or FUB-AMB), a particular synthetic cannabinoid. MMB-Fubinaca stimulates CB1 receptor-mediated functional coupling to G-proteins in mouse and human brain preparations in a similar manner as the CB1 receptor agonist WIN55,512-2 but with a much greater potency. Both drugs similarly activate the CB1 receptor-dependent extracellular
signal-regulated kinase (ERK) pathway. Notably, in vivo administration of MMB-Fubinaca in mice induced greater behavioral and electrophysiological effects in male than in female mice in a CB1 receptor-dependent manner. Overall, these data provide a solid  pharmacological profiling of the effects of MMB-Fubinaca and important information about the mechanisms of action underlying its harmful
impact in humans. At the same time, they reinforce the significant sexual dimorphism of cannabinoid actions, which will have to be taken into account in future animal and clinical studies.
Know more about