Prenatal Stress Inhibits Hippocampal Neurogenesis but Spares Olfactory Bulb Neurogenesis
Laure Belnoue, Noelle Grosjean, Elodie Ladevèze, Djoher Nora Abrous, Muriel Koehl
PLoS ONE
. 2013-08-29; 8(8): e72972
DOI: 10.1371/journal.pone.0072972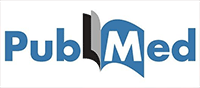 Read on PubMed
---
1. PLoS One. 2013 Aug 29;8(8):e72972. doi: 10.1371/journal.pone.0072972. eCollection
2013.
Prenatal stress inhibits hippocampal neurogenesis but spares olfactory bulb
neurogenesis.
Belnoue L(1), Grosjean N, Ladevèze E, Abrous DN, Koehl M.
Author information:
(1)Inserm U862, Bordeaux, France.
The dentate gyrus (DG) and the olfactory bulb (OB) are two regions of the adult
brain in which new neurons are integrated daily in the existing networks. It is
clearly established that these newborn neurons are implicated in specific
functions sustained by these regions and that different factors can influence
neurogenesis in both structures. Among these, life events, particularly occurring
during early life, were shown to profoundly affect adult hippocampal neurogenesis
and its associated functions like spatial learning, but data regarding their
impact on adult bulbar neurogenesis are lacking. We hypothesized that prenatal
stress could interfere with the development of the olfactory system, which takes
place during the prenatal period, leading to alterations in adult bulbar
neurogenesis and in olfactory capacities. To test this hypothesis we exposed
pregnant C57Bl/6J mice to gestational restraint stress and evaluated behavioral
and anatomic consequences in adult male offspring. We report that prenatal stress
has no impact on adult bulbar neurogenesis, and does not alter olfactory
functions in adult male mice. However, it decreases cell proliferation and
neurogenesis in the DG of the hippocampus, thus confirming previous reports on
rats. Altogether our data support a selective and cross-species long-term impact
of prenatal stress on neurogenesis.
DOI: 10.1371/journal.pone.0072972
PMCID: PMC3756947
PMID: 24009723 [Indexed for MEDLINE]
Know more about