Personalized at-home neurofeedback compared with long-acting methylphenidate in an european non-inferiority randomized trial in children with ADHD
Stéphanie Bioulac, Diane Purper-Ouakil, Tomas Ros, Hilario Blasco-Fontecilla, Marie Prats, Louis Mayaud, Daniel Brandeis
BMC Psychiatry
. 2019-08-01; 19(1):
DOI: 10.1186/s12888-019-2218-0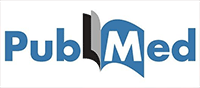 Read on PubMed
---
Bioulac S(1)(2)(3), Purper-Ouakil D(4), Ros T(5), Blasco-Fontecilla H(6)(7), Prats M(8), Mayaud L(8), Brandeis D(9)(10).
Author information:
(1)CHU Pellegrin, Clinique du Sommeil, F-33076, Bordeaux, France. .
(2)Université de Bordeaux, Sommeil, Addiction et Neuropsychiatrie, USR 3413,
F-33000, Bordeaux, France.
(3)CNRS, SANPSY, USR 3413, F-33000, Bordeaux, France.
(4)Unit of Child and Adolescent Psychiatry (MPEA1), CHU Montpellier-Saint Eloi Hospital, Montpellier, France.
(5)Department of Neurosciences, Laboratory for Neurology and Imaging of Cognition, University of Geneva, Geneva, Switzerland.
(6)Department of Psychiatry, Segovia de Arana Health Research Institute (IDIPHISA)-Puerta de Hierro University Hospital, Avenida Manuel de Falla s/n,
Majadahonda, Madrid, Spain.
(7)Autonoma University, CIBERSAM, Madrid, Spain.
(8)Mensia Technologies, 130, rue de Lourmel, 75015, Paris, France.
(9)University of Zurich and ETH Zurich, Neuroscience Center Zurich, Zurich, Switzerland.
(10)Department of Child and Adolescent Psychiatry and Psychotherapy, Central Institute of Mental Health, Medical Faculty Mannheim/Heidelberg University,
Mannheim, Germany.
BACKGROUND: Neurofeedback (NF) has gained increasing interest among
non-pharmacological treatments for Attention Deficit Hyperactivity Disorder
(ADHD). NF training aims to enhance self-regulation of brain activities. The goal
of the NEWROFEED study is to assess the efficacy of a new personalized NF
training device, using two different protocols according to each child's
electroencephalographic pattern, and designed for use at home. This study is a
non-inferiority trial comparing NF to methylphenidate.
METHODS: The study is a prospective, multicentre, randomized, reference
drug-controlled trial. One hundred seventy-nine children with ADHD, aged 7 to
13 years will be recruited in 13 clinical centres from 5 European countries.
Subjects will be randomized to two groups: NF group (Neurofeedback Training
Group) and MPH group (Methylphenidate group). Outcome measures include
clinicians, parents and teachers' assessments, attention measures and
quantitative EEG (qEEG). Patients undergo eight visits over a three-month period:
pre-inclusion visit, inclusion visit, 4 "discovery" (NF group) or titration
visits (MPH group), an intermediate and a final visit. Patients will be
randomized to either the MPH or NF group. Children in the NF group will undergo
either an SMR or a Theta/Beta training protocol according to their
baselineTheta/Beta Ratio obtained from the qEEG.
DISCUSSION: This is the first non-inferiority study between a personalized NF
device and pharmacological treatment. Innovative aspects of Mensia Koala™ include
the personalization of the training protocol according to initial qEEG
characteristics (SMR or Theta/Beta training protocols) and an improved
accessibility of NF due to the opportunity to train at home with monitoring by
the clinician through a dedicated web portal.
TRIAL REGISTRATION: NCT02778360 . Date registration (retrospectively registered):
5-12-2016. Registered May 19, 2016.
DOI: 10.1186/s12888-019-2218-0
PMCID: PMC6676623
PMID: 31370811
Know more about