Pathogenic Variants in ABHD16A Cause a Novel Psychomotor Developmental Disorder With Spastic Paraplegia.
Ashraf Yahia, Liena E. O. Elsayed, Remi Valter, Ahlam A. A. Hamed, Inaam N. Mohammed, Maha A. Elseed, Mustafa A. Salih, Typhaine Esteves, Nicolas Auger, Rayan Abubaker, Mahmoud Koko, Fatima Abozar, Hiba Malik, Rawaa Adil, Sara Emad, Mhammed Alhassan Musallam, Razaz Idris, Isra Z. M. Eltazi, Arwa Babai, Elhami A. A. Ahmed, Amal S. I. Abd Allah, Mathilde Mairey, Ahmed K. M. A. Ahmed, Mustafa I. Elbashir, Alexis Brice, Muntaser E. Ibrahim, Ammar E. Ahmed, Foudil Lamari, Giovanni Stevanin
Front. Neurol.
. 2021-08-20; 12:
DOI: 10.3389/fneur.2021.720201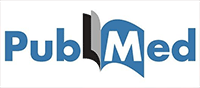 Read on PubMed
---
Introduction: Hereditary spastic paraplegia is a clinically and genetically heterogeneous neurological entity that includes more than 80 disorders which share lower limb spasticity as a common feature. Abnormalities in multiple cellular processes are implicated in their pathogenesis, including lipid metabolism; but still 40% of the patients are undiagnosed. Our goal was to identify the disease-causing variants in Sudanese families excluded for known genetic causes and describe a novel clinico-genetic entity.Methods: We studied four patients from two unrelated consanguineous Sudanese families who manifested a neurological phenotype characterized by spasticity, psychomotor developmental delay and/or regression, and intellectual impairment. We applied next-generation sequencing, bioinformatics analysis, and Sanger sequencing to identify the genetic culprit. We then explored the consequences of the identified variants in patients-derived fibroblasts using targeted-lipidomics strategies.Results and Discussion: Two homozygous variants in ABHD16A segregated with the disease in the two studied families. ABHD16A encodes the main brain phosphatidylserine hydrolase. In vitro, we confirmed that ABHD16A loss of function reduces the levels of certain long-chain lysophosphatidylserine species while increases the levels of multiple phosphatidylserine species in patient's fibroblasts.Conclusion:ABHD16A loss of function is implicated in the pathogenesis of a novel form of complex hereditary spastic paraplegia.
Know more about