Novel Diode-Pumped Infrared Tunable Laser System for Multi-Photon Microscopy
Nelly Deguil, Eric Mottay, Francois Salin, Philippe Legros, Daniel Choquet
Microsc. Res. Tech.
. 2003-01-01; 63(1): 23-26
DOI: 10.1002/jemt.10419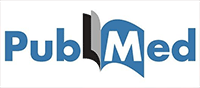 Read on PubMed
---
1. Microsc Res Tech. 2004 Jan 1;63(1):23-6.
Novel diode-pumped infrared tunable laser system for multi-photon microscopy.
Deguil N(1), Mottay E, Salin F, Legros P, Choquet D.
Author information:
(1)Amplitude Systemes, Domaine du Haut Carre, 33405 Talence, France.
We report on a novel laser source, emitting high energy (20 nanoJoule)
femtosecond pulses, in a broad spectrum (250 nm). This source is easily tuned
from 950 to 1200 nm, without any laser adjustment, and delivers sub-300
femtosecond pulses with a 10-nm spectral width.
Copyright 2003 Wiley-Liss, Inc.
DOI: 10.1002/jemt.10419
PMID: 14677130 [Indexed for MEDLINE]
Know more about