Noradrenaline and Parkinson's disease
Claire Delaville, Philippe De Deurwaerdère, Abdelhamid Benazzouz
Front. Syst. Neurosci.
. 2011-01-01; 5:
DOI: 10.3389/fnsys.2011.00031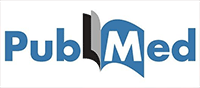 Read on PubMed
---
Parkinson's disease (PD) is characterized by the degeneration of dopamine (DA) neurons in the substantia nigra pars compacta, and motor symptoms including bradykinesia, rigidity, and tremor at rest. These symptoms are exhibited when striatal dopamine concentration has decreased by around 70%. In addition to motor deficits, PD is also characterized by the non-motor symptoms. However, depletion of DA alone in animal models has failed to simultaneously elicit both the motor and non-motor deficits of PD, possibly because the disease is a multi-system disorder that features a profound loss in other neurotransmitter systems. There
is growing evidence that additional loss of noradrenaline (NA) neurons of the locus coeruleus, the principal source of NA in the brain, could be involved in the clinical expression of motor as well as in non-motor deficits. In the present review, we analyze the latest evidence for the implication of NA in the pathophysiology of PD obtained from animal models of parkinsonism and from
parkinsonian patients. Recent studies have shown that NA depletion alone, or combined with DA depletion, results in motor as well as in non-motor dysfunctions. In addition, by using selective agonists and antagonists of noradrenaline alpha receptors we, and others, have shown that α2 receptors are implicated in the control of motor activity and that α2 receptor antagonists can
improve PD motor symptoms as well as l-Dopa-induced dyskinesia. In this review we argue that the loss of NA neurons in PD has an impact on all PD symptoms and that the addition of NAergic agents to dopaminergic medication could be beneficial in the treatment of the disease.
Know more about