Newly characterised ex vivo colospheres as a three-dimensional colon cancer cell model of tumour aggressiveness.
L-B Weiswald, S Richon, P Validire, M Briffod, R Lai-Kuen, F P Cordelières, F Bertrand, D Dargere, G Massonnet, E Marangoni, B Gayet, M Pocard, I Bieche, M-F Poupon, D Bellet, V Dangles-Marie
Br J Cancer
. 2009-07-14; 101(3): 473-482
DOI: 10.1038/sj.bjc.6605173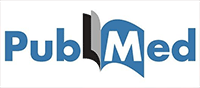 Read on PubMed
---
1. Br J Cancer. 2009 Aug 4;101(3):473-82. doi: 10.1038/sj.bjc.6605173. Epub 2009 Jul
14.
Newly characterised ex vivo colospheres as a three-dimensional colon cancer cell
model of tumour aggressiveness.
Weiswald LB(1), Richon S, Validire P, Briffod M, Lai-Kuen R, Cordelières FP,
Bertrand F, Dargere D, Massonnet G, Marangoni E, Gayet B, Pocard M, Bieche I,
Poupon MF, Bellet D, Dangles-Marie V.
Author information:
(1)IFR71 Sciences du Médicament, Faculté des Sciences Pharmaceutiques et
Biologiques, Université Paris Descartes, 4 avenue de l'Observatoire, F-75006
Paris, France.
BACKGROUND: New models continue to be required to improve our understanding of
colorectal cancer progression. To this aim, we characterised in this study a
three-dimensional multicellular tumour model that we named colospheres, directly
obtained from mechanically dissociated colonic primary tumours and correlated
with metastatic potential.
METHODS: Colorectal primary tumours (n=203) and 120 paired non-tumoral colon
mucosa were mechanically disaggregated into small fragments for short-term
cultures. Features of tumours producing colospheres were analysed. Further
characterisation was performed using colospheres, generated from a human colon
cancer xenograft, and spheroids, formed on agarose by the paired cancer cell
lines.
RESULTS: Colospheres, exclusively formed by viable cancer cells, were obtained in
only 1 day from 98 tumours (47%). Inversely, non-tumoral colonic mucosa never
generated colospheres. Colosphere-forming capacity was statistically
significantly associated with tumour aggressiveness, according to AJCC stage
analysis. Despite a close morphology, colospheres displayed higher invasivity
than did spheroids. Spheroids and colospheres migrated into Matrigel but matrix
metalloproteinase (MMP)-2 and MMP-9 activity was detected only in colospheres.
Mouse subrenal capsule assay revealed the unique tumorigenic and metastatic
phenotype of colospheres. Moreover, colospheres and parental xenograft reproduced
similar CD44 and CD133 expressions in which CD44+ cells represented a minority
subset of the CD133+ population.
CONCLUSION: The present colospheres provide an ex vivo three-dimensional model,
potentially useful for studying metastatic process.
DOI: 10.1038/sj.bjc.6605173
PMCID: PMC2720229
PMID: 19603013 [Indexed for MEDLINE]
Know more about