Neuronal morphology and synaptic plasticity in the hippocampus of vitamin A deficient rats
Fabien Dumetz, Rachel Ginieis, Corinne Bure, Anaïs Marie, Serge Alfos, Véronique Pallet, Clémentine Bosch-Bouju
Nutritional Neuroscience
. 2020-09-12; : 1-12
DOI: 10.1080/1028415X.2020.1809877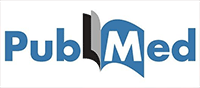 Read on PubMed
---
Dumetz F(1), Ginieis R(1), Bure C(2), Marie A(1), Alfos S(1), Pallet V(1), Bosch-Bouju C(1).
Author information:
(1)Univ. Bordeaux, INRAE, Bordeaux INP, NutriNeuro, UMR 1286, Bordeaux, France.
(2)Univ. Bordeaux, CNRS, Bordeaux INP, CBMN, UMR 5248, Pessac, France.
Vitamin A (retinol) and related retinoids are micronutrients provided by food. Retinol derivatives are growth factors important for development, cell differentiation and tissue homeostasis, especially in the brain.
Objective: The hippocampus is a pivotal brain structure for learning and memory and hippocampal-dependent memory is highly sensitive to retinoids action. However, the underlying mechanisms are still unclear. In this study, we characterized the impact of vitamin A deficiency on memory and neuronal plasticity, focusing on the CA1 region of the hippocampus in rats. Methods: Weaned male Wistar rats were fed a control (5 UI/g) or deficient vitamin A diet (0 UI/g) for 10 weeks. The effect of vitamin A supplementation (20 UI/g) for 3 weeks was also tested. Memory performances were assessed in the Y-maze (n = 24-30/group), retinoic acid levels were measured (LC-MS/MS) in the serum and in the hippocampus (n = 5/group), CA1 neuronal architecture was analyzed with Golgi staining (n = 17-20 neurons/group) and electrophysiological patch-clamp recordings were performed on hippocampal brain slices (n = 6-11/group). Results: Vitamin A deficiency from weaning significantly lowered hippocampal levels of retinoic acid, reduced dendritic length and branching of CA1 pyramidal neurons and decreased spontaneous glutamatergic synaptic events and synaptic plasticity. When replenishment with moderate dose of dietary vitamin A for 3 weeks was done, most of the synaptic and morphological alterations were absent. Conclusion: This study provides new mechanistic insight to understand the critical role of retinoic acid in hippocampal function.
Know more about