Neuronal Hyperactivity Disturbs ATP Microgradients, Impairs Microglial Motility, and Reduces Phagocytic Receptor Expression Triggering Apoptosis/Microglial Phagocytosis Uncoupling
Oihane Abiega, Sol Beccari, Irune Diaz-Aparicio, Agnes Nadjar, Sophie Layé, Quentin Leyrolle, Diego Gómez-Nicola, María Domercq, Alberto Pérez-Samartín, Víctor Sánchez-Zafra, Iñaki Paris, Jorge Valero, Julie C. Savage, Chin-Wai Hui, Marie-Ève Tremblay, Juan J. P. Deudero, Amy L. Brewster, Anne E. Anderson, Laura Zaldumbide, Lara Galbarriatu, Ainhoa Marinas, Maria dM. Vivanco, Carlos Matute, Mirjana Maletic-Savatic, Juan M. Encinas, Amanda Sierra
PLoS Biol
. 2016-05-26; 14(5): e1002466
DOI: 10.1371/journal.pbio.1002466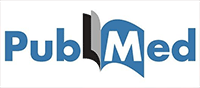 Read on PubMed
---
1. PLoS Biol. 2016 Sep 20;14(9):e1002554. doi: 10.1371/journal.pbio.1002554.
eCollection 2016 Sep.
Correction: Neuronal Hyperactivity Disturbs ATP Microgradients, Impairs
Microglial Motility, and Reduces Phagocytic Receptor Expression Triggering
Apoptosis/Microglial Phagocytosis Uncoupling.
Abiega O, Beccari S, Diaz-Aparicio I, Nadjar A, Layé S, Leyrolle Q, Gómez-Nicola
D, Domercq M, Pérez-Samartín A, Sánchez-Zafra V, Paris I, Valero J, Savage JC,
Hui CW, Tremblay MÈ, Deudero JJ, Brewster AL, Anderson AE, Zaldumbide L,
Galbarriatu L, Marinas A, Vivanco MD, Matute C, Maletic-Savatic M, Encinas JM,
Sierra A.
Erratum for
PLoS Biol. 2016 May 26;14(5):e1002466. doi: 10.1371/journal.pbio.1002466.
eCollection 2016 May..
[This corrects the article DOI: 10.1371/journal.pbio.1002466.].
DOI: 10.1371/journal.pbio.1002554
PMCID: PMC5029941
PMID: 27649285
Know more about