Missense mutation of Fmr1 results in impaired AMPAR-mediated plasticity and socio-cognitive deficits in mice
Marta Prieto, Alessandra Folci, Gwénola Poupon, Sara Schiavi, Valeria Buzzelli, Marie Pronot,
Urielle François
, Paula Pousinha, Norma Lattuada, Sophie Abelanet, Sara Castagnola, Magda Chafai, Anouar Khayachi, Carole Gwizdek, Frédéric Brau, Emmanuel Deval, Maura Francolini, Barbara Bardoni,
Yann Humeau
, Viviana Trezza, Stéphane Martin
Nat Commun
. 2021-03-10; 12(1):
DOI: 10.1038/s41467-021-21820-1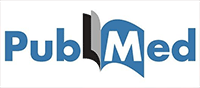 Read on PubMed
---
Fragile X syndrome (FXS) is the most frequent form of inherited intellectual disability and the best-described monogenic cause of autism. CGG-repeat expansion in the FMR1 gene leads to FMR1 silencing, loss-of-expression of the Fragile X Mental Retardation Protein (FMRP), and is a common cause of FXS. Missense mutations in the FMR1 gene were also identified in FXS patients, including the recurrent FMRP-R138Q mutation. To investigate the mechanisms underlying FXS caused by this mutation, we generated a knock-in mouse model (Fmr1R138Q) expressing the FMRP-R138Q protein. We demonstrate that, in the hippocampus of the Fmr1R138Q mice, neurons show an increased spine density associated with synaptic ultrastructural defects and increased AMPA receptor-surface expression. Combining biochemical assays, high-resolution imaging, electrophysiological recordings, and behavioural testing, we also show that the R138Q mutation results in impaired hippocampal long-term potentiation and socio-cognitive deficits in mice. These findings reveal the functional impact of the FMRP-R138Q mutation in a mouse model of FXS.
Know more about