Matrix metalloproteinase-9 controls NMDA receptor surface diffusion through integrin β1 signaling
P. Michaluk, L. Mikasova, L. Groc, R. Frischknecht, D. Choquet, L. Kaczmarek
Journal of Neuroscience
. 2009-05-06; 29(18): 6007-6012
DOI: 10.1523/JNEUROSCI.5346-08.2009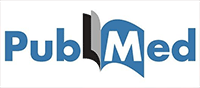 Read on PubMed
---
1. J Neurosci. 2009 May 6;29(18):6007-12. doi: 10.1523/JNEUROSCI.5346-08.2009.
Matrix metalloproteinase-9 controls NMDA receptor surface diffusion through
integrin beta1 signaling.
Michaluk P(1), Mikasova L, Groc L, Frischknecht R, Choquet D, Kaczmarek L.
Author information:
(1)The Nencki Institute, 02-093 Warsaw, Poland.
Matrix metalloproteinase-9 (MMP-9) has emerged as a physiological regulator of
NMDA receptor (NMDAR)-dependent synaptic plasticity and memory. The pathways by
which MMP-9 affects NMDAR signaling remain, however, elusive. Using single
quantum dot tracking, we demonstrate that MMP-9 enzymatic activity increases
NR1-NMDAR surface trafficking but has no influence on AMPA receptor mobility. The
mechanism of MMP-9 action on NMDAR is not mediated by change in overall
extracellular matrix structure nor by direct cleavage of NMDAR subunits, but
rather through an integrin beta1-dependent pathway. These findings describe a new
target pathway for MMP-9 action in key physiological and pathological brain
processes.
DOI: 10.1523/JNEUROSCI.5346-08.2009
PMCID: PMC6665240
PMID: 19420267 [Indexed for MEDLINE]
Know more about