Knockdown of L calcium channel subtypes: differential effects in neuropathic pain.
P. Fossat, E. Dobremez, R. Bouali-Benazzouz, A. Favereaux, S. S. Bertrand, K. Kilk, C. Leger, J.-R. Cazalets, U. Langel, M. Landry, F. Nagy
Journal of Neuroscience
. 2010-01-20; 30(3): 1073-1085
DOI: 10.1523/jneurosci.3145-09.2010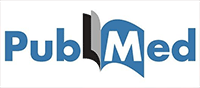 Read on PubMed
---
The maintenance of chronic pain states requires the regulation of gene expression, which relies on an influx of calcium. Calcium influx through neuronal L-type voltage-gated calcium channels (LTCs) plays a pivotal role in excitation-transcription coupling, but the involvement of LTCs in chronic pain remains unclear. We used a peptide nucleic acid (transportan 10-PNA conjugates)-based antisense strategy to investigate the role of the LTC subtypes Ca(V)1.2 and Ca(V)1.3 in long-term pain sensitization in a rat model of neuropathy (spinal nerve ligation). Our results demonstrate that specific knockdown of Ca(V)1.2 in the spinal dorsal horn reversed the neuropathy-associated mechanical hypersensitivity and the hyperexcitability and increased responsiveness of dorsal horn neurons. Intrathecal application of anti-Ca(V)1.2 siRNAs confirmed the preceding results. We also demonstrated an upregulation of Ca(V)1.2 mRNA and protein in neuropathic animals concomitant to specific Ca(V)1.2-dependent phosphorylation of the cAMP response element (CRE)-binding protein (CREB) transcription factor. Moreover, spinal nerve ligation animals showed enhanced transcription of the CREB/CRE-dependent gene COX-2 (cyclooxygenase 2), which also depends strictly on Ca(V)1.2 activation. We propose that L-type calcium channels in the spinal dorsal horn play an important role in pain processing, and that the maintenance of chronic neuropathic pain depends specifically on channels comprising Ca(V)1.2.
Know more about