Introduction to the special issue: Dynamic and metabolic interactions between astrocytes and neurons
C. Giaume, S. Oliet
Neuroscience
. 2016-05-01; 323: 1-2
DOI: 10.1016/j.neuroscience.2016.02.062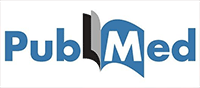 Read on PubMed
---
1. Neuroscience. 2016 May 26;323:1-2. doi: 10.1016/j.neuroscience.2016.02.062. Epub
2016 Mar 2.
Introduction to the special issue: Dynamic and metabolic interactions between
astrocytes and neurons.
Giaume C(1), Oliet S(2).
Author information:
(1)CIRB, UMR CNRS 7241/INSERM U1050, Collège de France, 11 place Marcelin
Berthelot, 75005 Paris, France. Electronic address:
.
(2)Neurocentre Magendie, INSERM U862, Physiopathologie de la plasticité
neuronale, Université Bordeaux 2, 146 rue Léo Saignat, 33077 Bordeaux cédex,
France. Electronic address: .
DOI: 10.1016/j.neuroscience.2016.02.062
PMID: 26940478 [Indexed for MEDLINE]
Know more about