Intrastriatal transplants of embryonic dopaminergic neurons counteract the increase of striatal enkephalin immunostaining but not serotoninergic sprouting elicited by a neonatal lesion of the nigrostriatal dopaminergic pathway.
D. N. Abrous, M. Manier, F. Mennicken, C. Feuerstein, M. Le Moal, J. P. Herman
European Journal of Neuroscience
. 1993-02-01; 5(2): 128-136
DOI: 10.1111/j.1460-9568.1993.tb00478.x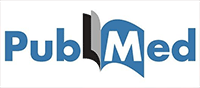 Read on PubMed
---
1. J Diabetes Investig. 2010 Oct 19;1(5):208-11. doi:
10.1111/j.2040-1124.2010.00046.x.
Relationship between urinary sodium excretion and pioglitazone-induced edema.
Nakamura A(1), Osonoi T(2), Terauchi Y(1).
Author information:
(1)Department of Endocrinology and Metabolism, Graduate School of Medicine,
Yokohama City University, Yokohama.
(2)Naka Kinen Clinic, Naka, Japan.
To investigate the factors contributing to pioglitazone-induced edema, we
analyzed sodium excretion and several clinical parameters before and after
administration of pioglitazone. We analyzed these parameters before and after
8 weeks of administration of pioglitazone to female subjects with type 2
diabetes. When we evaluated whether a significant correlation was found between
salt excretion and blood pressure, six patients showed such correlation and 20
patients did not. After 8 weeks of pioglitazone administration, five patients had
developed edema, and, surprisingly, such correlation was not found in all five
subjects. Salt excretion after administration of pioglitazone was significantly
lower in subjects who developed edema and those who showed the correlation, and
the hematocrit was significantly lower after administration in the subjects who
showed the correlation, but not in the edema group. Pioglitazone-induced edema
would be caused not only by fluid retention, but also by other factors, such as
vascular permeability. (J Diabetes Invest, doi:
10.1111/ j.2040-1124.2010.00046.x, 2010).
DOI: 10.1111/j.2040-1124.2010.00046.x
PMCID: PMC4020723
PMID: 24843434
Know more about