Immune system to brain signaling: neuropsychopharmacological implications.
Lucile Capuron, Andrew H. Miller
Pharmacology & Therapeutics
. 2011-05-01; 130(2): 226-238
DOI: 10.1016/j.pharmthera.2011.01.014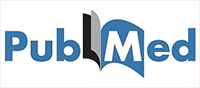 Read on PubMed
---
1. Pharmacol Ther. 2011 May;130(2):226-38. doi: 10.1016/j.pharmthera.2011.01.014.
Epub 2011 Feb 17.
Immune system to brain signaling: neuropsychopharmacological implications.
Capuron L(1), Miller AH.
Author information:
(1)Laboratory of Nutrition and Integrative Neurobiology, NutriNeuro, INRA UMR
1286, University Victor Segalen Bordeaux 2, Bordeaux, France.

There has been an explosion in our knowledge of the pathways and mechanisms by
which the immune system can influence the brain and behavior. In the context of
inflammation, pro-inflammatory cytokines can access the central nervous system
and interact with a cytokine network in the brain to influence virtually every
aspect of brain function relevant to behavior including neurotransmitter
metabolism, neuroendocrine function, synaptic plasticity, and neurocircuits that
regulate mood, motor activity, motivation, anxiety and alarm. Behavioral
consequences of these effects of the immune system on the brain include
depression, anxiety, fatigue, psychomotor slowing, anorexia, cognitive
dysfunction and sleep impairment; symptoms that overlap with those which
characterize neuropsychiatric disorders, especially depression. Pathways that
appear to be especially important in immune system effects on the brain include
the cytokine signaling molecules, p38 mitogen-activated protein kinase and
nuclear factor kappa B; indoleamine 2,3 dioxygenase and its downstream
metabolites, kynurenine, quinolinic acid and kynurenic acid; the
neurotransmitters, serotonin, dopamine and glutamate; and neurocircuits involving
the basal ganglia and anterior cingulate cortex. A series of vulnerability
factors including aging and obesity as well as chronic stress also appears to
interact with immune to brain signaling to exacerbate immunologic contributions
to neuropsychiatric disease. The elucidation of the mechanisms by which the
immune system influences behavior yields a host of targets for potential
therapeutic development as well as informing strategies for the prevention of
neuropsychiatric disease in at risk populations.
Copyright © 2011 Elsevier Inc. All rights reserved.
DOI: 10.1016/j.pharmthera.2011.01.014
PMCID: PMC3072299
PMID: 21334376 [Indexed for MEDLINE]
Know more about