Hunting Down HIV-1 Gag Proteins at the Plasma Membrane of Human T Lymphocytes
Charlotte Mariani-Floderer, Jean-Baptiste Sibarita, Cyril Favard, Delphine M. Muriaux
AIDS Research and Human Retroviruses
. 2016-07-01; 32(7): 658-659
DOI: 10.1089/aid.2016.0052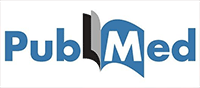 Read on PubMed
---
1. AIDS Res Hum Retroviruses. 2016 Jul;32(7):658-9. doi: 10.1089/aid.2016.0052. Epub
2016 Jun 6.
Hunting Down HIV-1 Gag Proteins at the Plasma Membrane of Human T Lymphocytes.
Mariani-Floderer C(1), Sibarita JB(2), Favard C(1), Muriaux DM(1).
Author information:
(1)1 Centre des agents Pathogènes et Biotechnologies pour la Santé, CNRS &
Montpellier University , Montpellier, France .
(2)2 Institut Interdisciplinaire des Neurosciences de Bordeaux, CNRS, Bordeaux
University , Bordeaux, France .
DOI: 10.1089/aid.2016.0052
PMID: 27267420 [Indexed for MEDLINE]
Know more about