Human Adult Neurogenesis: Evidence and Remaining Questions.
Gerd Kempermann, Fred H. Gage, Ludwig Aigner, Hongjun Song, Maurice A. Curtis, Sandrine Thuret, H. Georg Kuhn, Sebastian Jessberger, Paul W. Frankland, Heather A. Cameron, Elizabeth Gould, Rene Hen, D. Nora Abrous, Nicolas Toni, Alejandro F. Schinder, Xinyu Zhao, Paul J. Lucassen, Jonas Frisén
Cell Stem Cell
. 2018-07-01; 23(1): 25-30
DOI: 10.1016/j.stem.2018.04.004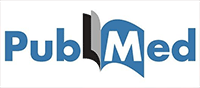 Read on PubMed
---
1. Cell Stem Cell. 2018 Jul 5;23(1):25-30. doi: 10.1016/j.stem.2018.04.004. Epub
2018 Apr 19.
Human Adult Neurogenesis: Evidence and Remaining Questions.
Kempermann G(1), Gage FH(2), Aigner L(3), Song H(4), Curtis MA(5), Thuret S(6),
Kuhn HG(7), Jessberger S(8), Frankland PW(9), Cameron HA(10), Gould E(11), Hen
R(12), Abrous DN(13), Toni N(14), Schinder AF(15), Zhao X(16), Lucassen PJ(17),
Frisén J(18).
Author information:
(1)German Center for Neurodegenerative Diseases (DZNE) Dresden and CRTD (Center
for Regenerative Therapies Dresden), Technische Universität Dresden, Dresden,
Germany. Electronic address: .
(2)Laboratory of Genetics, The Salk Institute for Biological Studies, La Jolla,
CA, USA. Electronic address: .
(3)Institute of Molecular Regenerative Medicine, Spinal Cord Injury and Tissue
Regeneration Center Salzburg, Paracelsus Medical University, Salzburg, Austria.
(4)Department of Neuroscience, University of Pennsylvania, Philadelphia, PA, USA.
(5)Department of Anatomy and Medical Imaging and Centre for Brain Research, The
University of Auckland, Auckland, New Zealand.
(6)King's College London, Institute of Psychiatry, Psychology & Neuroscience,
Department of Basic and Clinical Neuroscience, London, UK.
(7)University of Gothenburg, Institute for Neuroscience and Physiology, Section
for Clinical Neuroscience, Gothenburg, Sweden; Charité – Universitätsmedizin
Berlin, Neurocure Cluster of Excellence, Berlin, Germany.
(8)HiFo / Brain Research Institute, University of Zurich, Zurich, Switzerland.
(9)Program in Neuroscience and Mental Health, Hospital for Sick Children,
Toronto, ON M5GOA4, Canada.
(10)Section on Neuroplasticity, National Institute of Mental Health, National
Institutes of Health, Bethesda, MD, USA.
(11)Princeton Neuroscience Institute, Princeton University, Princeton, NJ, USA.
(12)Departments of Neuroscience and Psychiatry, Columbia University, New York,
NY, USA.
(13)Neurocentre Magendie, INSERM U1215, Bordeaux, France.
(14)Lausanne University Hospital, Department of Psychiatry, Center for
Psychiatric Neurosciences, Lausanne, Switzerland.
(15)Neuronal Plasticity Lab, Leloir Institute – CONICET, Buenos Aires, Argentina.
(16)Waisman Center and Department of Neuroscience, University of
Wisconsin-Madison School of Medicine and Public Health, Madison, WI, USA.
(17)Brain Plasticity group, Swammerdam Institute for Life Sciences, Center for
Neuroscience, University of Amsterdam, the Netherlands.
(18)Department of Cell and Molecular Biology, Karolinska Institute, Stockholm,
Sweden. Electronic address: jonas.frisé.
Renewed discussion about whether or not adult neurogenesis exists in the human
hippocampus, and the nature and strength of the supporting evidence, has been
reignited by two prominently published reports with opposite conclusions. Here,
we summarize the state of the field and argue that there is currently no reason
to abandon the idea that adult-generated neurons make important functional
contributions to neural plasticity and cognition across the human lifespan.
Copyright © 2018 Elsevier Inc. All rights reserved.
DOI: 10.1016/j.stem.2018.04.004
PMCID: PMC6035081 [Available on 2019-07-05]
PMID: 29681514
Know more about