High Diagnostic Yield of Targeted Next-Generation Sequencing in a Cohort of Patients With Congenital Hypothyroidism Due to Dyshormonogenesis.
Athanasia Stoupa, Ghada Al Hage Chehade, Rim Chaabane, Dulanjalee Kariyawasam, Gabor Szinnai, Sylvain Hanein, Christine Bole-Feysot, Cécile Fourrage, Patrick Nitschke, Caroline Thalassinos, Graziella Pinto, Mouna Mnif, Sabine Baron, Marc De Kerdanet, Rachel Reynaud,
Pascal Barat
, Mongia Hachicha, Neila Belguith, Michel Polak, Aurore Carré
Front. Endocrinol.
. 2021-02-22; 11:
DOI: 10.3389/fendo.2020.545339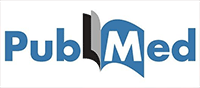 Read on PubMed
---
Objective
To elucidate the molecular cause in a well-characterized cohort of patients with Congenital Hypothyroidism (CH) and Dyshormonogenesis (DH) by using targeted next-generation sequencing (TNGS).
Study design
We studied 19 well-characterized patients diagnosed with CH and DH by targeted NGS including genes involved in thyroid hormone production. The pathogenicity of novel mutations was assessed based on in silico prediction tool results, functional studies when possible, variant location in important protein domains, and a review of the recent literature.
Results
TNGS with variant prioritization and detailed assessment identified likely disease-causing mutations in 10 patients (53%). Monogenic defects most often involved TG, followed by DUOXA2, DUOX2, and NIS and were usually homozygous or compound heterozygous. Our review shows the importance of the detailed phenotypic description of patients and accurate analysis of variants to provide a molecular diagnosis.
Conclusions
In a clinically well-characterized cohort, TNGS had a diagnostic yield of 53%, in accordance with previous studies using a similar strategy. TG mutations were the most common genetic defect. TNGS identified gene mutations causing DH, thereby providing a rapid and cost-effective genetic diagnosis in patients with CH due to DH.
Know more about