Glutamatergic and GABAergic effects of fipronil on olfactory learning and memory in the honeybee
Abdessalam Kacimi El Hassani, Julien Pierre Dupuis, Monique Gauthier, Catherine Armengaud
Invert Neurosci
. 2009-10-23; 9(2): 91-100
DOI: 10.1007/s10158-009-0092-z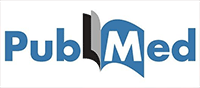 Read on PubMed
---
1. Invert Neurosci. 2009 Nov;9(2):91-100. doi: 10.1007/s10158-009-0092-z. Epub 2009
Oct 23.
Glutamatergic and GABAergic effects of fipronil on olfactory learning and memory
in the honeybee.
El Hassani AK(1), Dupuis JP, Gauthier M, Armengaud C.
Author information:
(1)Centre de Recherches sur Cognition Animale, Université Paul Sabatier Toulouse
III-CNRS UMR 5169, 118 Route de Narbonne, 31062 Toulouse Cedex 04, France.
We investigated here the role of transmissions mediated by GABA and
glutamate-gated chloride channels (GluCls) in olfactory learning and memory in
honeybees, both of these channels being a target for fipronil. To do so, we
combined olfactory conditioning with injections of either the GABA- and
glutamate-interfering fipronil alone, or in combination with the blocker of
glutamate transporter L-trans-Pyrrolidine-2,4-Dicarboxylicacid (L-trans-PDC), or
the GABA analog Trans-4-Aminocrotonic Acid (TACA). Our results show that a low
dose of fipronil (0.1 ng/bee) impaired olfactory memory, while a higher dose (0.5
ng/bee) had no effect. The detrimental effect induced by the low dose of fipronil
was rescued by the coinjection of L-trans-PDC but was rather increased by the
coinjection of TACA. Moreover, using whole-cell patch-clamp recordings, we
observed that L-trans-PDC reduced glutamate-induced chloride currents in antennal
lobe cells. We interpret these results as reflecting the involvement of both
GluCl and GABA receptors in the impairment of olfactory memory induced by
fipronil.
DOI: 10.1007/s10158-009-0092-z
PMID: 19851797 [Indexed for MEDLINE]
Know more about