GABAA receptor and LGI1 antibody encephalitis in a patient with thymoma.
Mateus Mistieri Simabukuro, Mar Petit-Pedrol, Luiz H. Castro, Ricardo Nitrini, Leandro Lucato, Antônio Alberto Zambon, Lis Gomes Silva, Gabriela Carneiro Rosa Fortes, Herval Ribeiro Soares Neto, Josep O. Dalmau
Neurol Neuroimmunol Neuroinflamm
. 2015-02-12; 2(2): e73
DOI: 10.1212/NXI.0000000000000073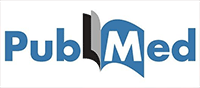 Read on PubMed
---
Simabukuro MM(1), Petit-Pedrol M(1), Castro LH(1), Nitrini R(1), Lucato L(1), Zambon AA(1), Silva LG(1), Fortes GC(1), Soares Neto HR(1), Dalmau JO(1).
Author information:
(1)Neurology Division (M.M.S., L.H.C., R.N., A.A.Z., L.G.S., G.C.R.F., H.R.S.N.) and Radiology Institute (L.L.), Hospital das Clínicas, São Paulo University, São
Paulo, Brazil; August Pi i Sunyer Biomedical Research Institute (IDIBAPS) (M.P.-P., J.O.D.), Barcelona, Spain; Department of Neurology (J.O.D.), University
of Pennsylvania, Philadelphia, PA; and Catalan Institution for Research and Advanced Studies (ICREA) (J.O.D.), Barcelona, Spain.
Know more about