Food for mood: Relevance of nutritional omega-3 fatty acids for depression and anxiety
Thomas Larrieu, Sophie Layé
Front. Physiol.
. 2018-08-06; 9:
DOI: 10.3389/fphys.2018.01047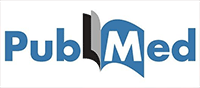 Read on PubMed
---
1. Front Physiol. 2018 Aug 6;9:1047. doi: 10.3389/fphys.2018.01047. eCollection 2018.
Food for Mood: Relevance of Nutritional Omega-3 Fatty Acids for Depression and Anxiety.
Larrieu T(1), Layé S(1).
Author information:
(1)UMR 1286, NutriNeuro: Laboratoire Nutrition et Neurobiologie Intégrée,
Institut National de la Recherche Agronomique, Université de Bordeaux, Bordeaux,
France.
The central nervous system (CNS) has the highest concentration of lipids in the
organism after adipose tissue. Among these lipids, the brain is particularly
enriched with polyunsaturated fatty acids (PUFAs) represented by the omega-6 (ω6)
and omega-3 (ω3) series. These PUFAs include arachidonic acid (AA) and
docosahexaenoic acid (DHA), respectively. PUFAs have received substantial
attention as being relevant to many brain diseases, including anxiety and
depression. This review addresses an important question in the area of
nutritional neuroscience regarding the importance of ω3 PUFAs in the prevention
and/or treatment of neuropsychiatric diseases, mainly depression and anxiety. In
particular, it focuses on clinical and experimental data linking dietary intake
of ω3 PUFAs and depression or anxiety. In particular, we will discuss recent
experimental data highlighting how ω3 PUFAs can modulate neurobiological
processes involved in the pathophysiology of anxiety and depression. Potential
mechanisms involved in the neuroprotective and corrective activity of ω3 PUFAs in
the brain are discussed, in particular the sensing activity of free fatty acid
receptors and the activity of the PUFAs-derived endocannabinoid system and the
hypothalamic-pituitary-adrenal axis.
DOI: 10.3389/fphys.2018.01047
PMCID: PMC6087749
PMID: 30127751
Know more about