Expression of markers of platelet activation and the interpatient variation in response to abciximab.
C. Bihour, C. Durrieu-Jais, L. Macchi, C. Poujol, P. Coste, P. Besse, P. Nurden, A. T. Nurden
Arteriosclerosis, Thrombosis, and Vascular Biology
. 1999-02-01; 19(2): 212-219
DOI: 10.1161/01.atv.19.2.212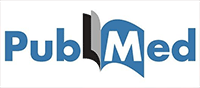 Read on PubMed
---
1. Circulation. 2015 Jun 16;131(24):e535. doi: 10.1161/CIR.0000000000000219.
Correction.
[No authors listed]
Erratum for
Circulation. 2015 Jan 27;131(4):e29-322.
In the article by Mozaffarian et al, "Heart Disease and Stroke Statistics—2015
Update: A Report From the American Heart Association," which published online
December 17, 2014, and appeared in the January 27, 2015, issue of the journal
(Circulation. 2015;131:e29–e322. DOI:10.1161/ CIR.0000000000000152), several
corrections were needed. These corrections have been made to the current online
version of the article, which is available at
http://circ.ahajournals.org/content/131/4/e29.full.
DOI: 10.1161/CIR.0000000000000219
PMID: 26078378
Know more about