Expanding the Spectrum of Neurological Manifestations in Cutis Laxa, Autosomal Recessive, Type IIIA.
Chloé Angelini, Marie Thibaud, Nathalie Aladjidi, Pierre Bessou, Sébastien Cabasson, Cindy Colson, Caroline Espil-Taris, Cyril Goizet, Marie Husson, Fanny Morice-Picard, Annachiara De Sandre-Giovannoli, Jean-Michel Pédespan
Neuropediatrics
. 2020-03-06; 51(04): 245-250
DOI: 10.1055/s-0040-1701671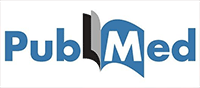 Read on PubMed
---
AbstractCutis laxa is a heterogeneous group of diseases, characterized by abundant and wrinkled skin and a variable degree of intellectual disability. Cutis laxa, autosomal recessive, type IIIA and autosomal dominant 3 syndromes are caused by autosomal recessive or de novo pathogenic variants in ALDH18A1. Autosomal recessive variants are known to lead to the most severe neurological phenotype, and very few patients have been described.We describe a 13-month-old patient with cutis laxa, autosomal recessive, type IIIA, with an extremely severe phenotype, including novel neurological findings. This description enlarges the neurological spectrum associated to cutis laxa, autosomal recessive, type IIIA, and provides an additional description of this syndrome.
Know more about