Exercise-induced promotion of hippocampal cell proliferation requires beta-endorphin
M. Koehl, P. Meerlo, D. Gonzales, A. Rontal, F. W. Turek, D. N. Abrous
The FASEB Journal
. 2008-07-01; 22(7): 2253-2262
DOI: 10.1096/fj.07-099101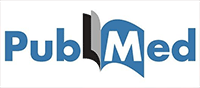 Read on PubMed
---
1. FASEB J. 2008 Jul;22(7):2253-62. doi: 10.1096/fj.07-099101. Epub 2008 Feb 8.
Exercise-induced promotion of hippocampal cell proliferation requires
beta-endorphin.
Koehl M(1), Meerlo P, Gonzales D, Rontal A, Turek FW, Abrous DN.
Author information:
(1)Centre de Recherche INSERM U862, Physiopathologie de la Plasticité Neuronale,
146 Rue Léo Saignat, 33077 Bordeaux Cedex, France.
Adult hippocampal neurogenesis is influenced by a variety of stimuli, including
exercise, but the mechanisms by which running affects neurogenesis are not yet
fully understood. Because beta-endorphin, which is released in response to
exercise, increases cell proliferation in vitro, we hypothesized that it could
exert a similar effect in vivo and mediate the stimulatory effects of running on
neurogenesis. We thus analyzed the effects of voluntary wheel-running on adult
neurogenesis (proliferation, differentiation, survival/death) in wild-type and
beta-endorphin-deficient mice. In wild-type mice, exercise promoted cell
proliferation evaluated by sacrificing animals 24 h after the last
5-bromo-2′-deoxyuridine (BrdU) pulse and by using endogenous cell cycle markers
(Ki67 and pH(3)). This was accompanied by an increased survival of 4-wk-old
BrdU-labeled cells, leading to a net increase of neurogenesis. Beta-endorphin
deficiency had no effect in sedentary mice, but it completely blocked the
running-induced increase in cell proliferation; this blockade was accompanied by
an increased survival of 4-wk-old cells and a decreased cell death. Altogether,
adult neurogenesis was increased in response to exercise in knockout mice. We
conclude that beta-endorphin released during running is a key factor for
exercise-induced cell proliferation and that a homeostatic balance may regulate
the final number of new neurons.
DOI: 10.1096/fj.07-099101
PMID: 18263701 [Indexed for MEDLINE]
Know more about