Evolution of the mind and the brain
Michel Thiebaut de Schotten, Karl Zilles
Cortex
. 2019-09-01; 118: 1-3
DOI: 10.1016/j.cortex.2019.06.002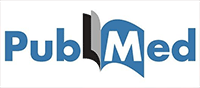 Read on PubMed
---
Thiebaut de Schotten M(1), Zilles K(2).
Author information:
(1)Brain Connectivity and Behaviour Laboratory, BCBlab, Sorbonne Universities, Paris, France; Frontlab, Institut du Cerveau et de la Moelle épinière (ICM), UPMC UMRS 1127, Inserm U 1127, CNRS UMR 7225, Paris, France; Groupe d'Imagerie Neurofonctionnelle, Institut des Maladies Neurodégénératives-UMR 5293, CNRS, CEA University of Bordeaux, Bordeaux, France. Electronic address: .
(2)Research Centre Juelich, Institute for Neuroscience and Medicine (INM-1), Juelich, Germany.
DOI: 10.1016/j.cortex.2019.06.002
PMID: 31279507
Know more about