Endocrine and Growth Abnormalities in 4H Leukodystrophy Caused by Variants in POLR3A, POLR3B, and POLR1C.
Félixe Pelletier, Stefanie Perrier, Ferdy K Cayami, Amytice Mirchi, Stephan Saikali, Luan T Tran, Nicole Ulrick, Kether Guerrero, Emmanouil Rampakakis, Rosalina M L van Spaendonk, Sakkubai Naidu, Daniela Pohl, William T Gibson, Michelle Demos, Cyril Goizet, Ingrid Tejera-Martin, Ana Potic, Brent L Fogel, Bernard Brais, Michel Sylvain, Guillaume Sébire, Charles Marques Lourenço, Joshua L Bonkowsky, Coriene Catsman-Berrevoets, Pedro S Pinto, Sandya Tirupathi, Petter Strømme, Ton de Grauw, Dorota Gieruszczak-Bialek, Ingeborg Krägeloh-Mann, Hanna Mierzewska, Heike Philippi, Julia Rankin, Tahir Atik, Brenda Banwell, William S Benko, Astrid Blaschek, Annette Bley, Eugen Boltshauser, Drago Bratkovic, Klara Brozova, Icíar Cimas, Christopher Clough, Bernard Corenblum, Argirios Dinopoulos, Gail Dolan, Flavio Faletra, Raymond Fernandez, Janice Fletcher, Maria Eugenia Garcia Garcia, Paolo Gasparini, Janina Gburek-Augustat, Dolores Gonzalez Moron, Aline Hamati, Inga Harting, Christoph Hertzberg, Alan Hill, Grace M Hobson, A Micheil Innes, Marcelo Kauffman, Susan M Kirwin, Gerhard Kluger, Petra Kolditz, Urania Kotzaeridou, Roberta La Piana, Eriskay Liston, William McClintock, Meriel McEntagart, Fiona McKenzie, Serge Melançon, Anjum Misbahuddin, Mohnish Suri, Fernando I Monton, Sebastien Moutton, Raymond P J Murphy, Miriam Nickel, Hüseyin Onay, Simona Orcesi, Ferda Özkınay, Steffi Patzer, Helio Pedro, Sandra Pekic, Mercedes Pineda Marfa, Amy Pizzino, Barbara Plecko, Bwee Tien Poll-The, Vera Popovic, Dietz Rating, Marie-France Rioux, Norberto Rodriguez Espinosa, Anne Ronan, John R Ostergaard, Elsa Rossignol, Rocio Sanchez-Carpintero, Anna Schossig, Nesrin Senbil, Laura K Sønderberg Roos, Cathy A Stevens, Matthis Synofzik, László Sztriha, Daniel Tibussek, Dagmar Timmann, Davide Tonduti, Bart P van de Warrenburg, Maria Vázquez-López, Sunita Venkateswaran, Pontus Wasling, Evangeline Wassmer, Richard I Webster, Gert Wiegand, Grace Yoon, Joost Rotteveel, Raphael Schiffmann, Marjo S van der Knaap, Adeline Vanderver, Gabriel Á Martos-Moreno, Constantin Polychronakos, Nicole I Wolf, Geneviève Bernard
The Journal of Clinical Endocrinology & Metabolism
. 2020-10-01; 106(2): e660-e674
DOI: 10.1210/clinem/dgaa700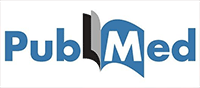 Read on PubMed
---
Abstract
Context
4H or POLR3-related leukodystrophy is an autosomal recessive disorder typically characterized by hypomyelination, hypodontia, and hypogonadotropic hypogonadism, caused by biallelic pathogenic variants in POLR3A, POLR3B, POLR1C, and POLR3K. The endocrine and growth abnormalities associated with this disorder have not been thoroughly investigated to date.
Objective
To systematically characterize endocrine abnormalities of patients with 4H leukodystrophy.
Design
An international cross-sectional study was performed on 150 patients with genetically confirmed 4H leukodystrophy between 2015 and 2016. Endocrine and growth abnormalities were evaluated, and neurological and other non-neurological features were reviewed. Potential genotype/phenotype associations were also investigated.
Setting
This was a multicenter retrospective study using information collected from 3 predominant centers.
Patients
A total of 150 patients with 4H leukodystrophy and pathogenic variants in POLR3A, POLR3B, or POLR1C were included.
Main Outcome Measures
Variables used to evaluate endocrine and growth abnormalities included pubertal history, hormone levels (estradiol, testosterone, stimulated LH and FSH, stimulated GH, IGF-I, prolactin, ACTH, cortisol, TSH, and T4), and height and head circumference charts.
Results
The most common endocrine abnormalities were delayed puberty (57/74; 77% overall, 64% in males, 89% in females) and short stature (57/93; 61%), when evaluated according to physician assessment. Abnormal thyroid function was reported in 22% (13/59) of patients.
Conclusions
Our results confirm pubertal abnormalities and short stature are the most common endocrine features seen in 4H leukodystrophy. However, we noted that endocrine abnormalities are typically underinvestigated in this patient population. A prospective study is required to formulate evidence-based recommendations for management of the endocrine manifestations of this disorder.
Know more about