Endocannabinoid signaling controls pyramidal cell specification and long-range axon patterning.
J. Mulder, T. Aguado, E. Keimpema, K. Barabas, C. J. Ballester Rosado, L. Nguyen, K. Monory, G. Marsicano, V. Di Marzo, Y. L. Hurd, F. Guillemot, K. Mackie, B. Lutz, M. Guzman, H.-C. Lu, I. Galve-Roperh, T. Harkany
Proceedings of the National Academy of Sciences
. 2008-06-18; 105(25): 8760-8765
DOI: 10.1073/pnas.0803545105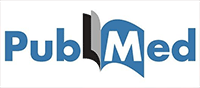 Read on PubMed
---
1. Proc Natl Acad Sci U S A. 2008 Jun 24;105(25):8760-5. doi:
10.1073/pnas.0803545105. Epub 2008 Jun 18.
Endocannabinoid signaling controls pyramidal cell specification and long-range
axon patterning.
Mulder J(1), Aguado T, Keimpema E, Barabás K, Ballester Rosado CJ, Nguyen L,
Monory K, Marsicano G, Di Marzo V, Hurd YL, Guillemot F, Mackie K, Lutz B, Guzmán
M, Lu HC, Galve-Roperh I, Harkany T.
Author information:
(1)Department of Neuroscience, Retzius väg 8, and Division of Molecular
Neurobiology, Department of Medical Biochemistry and Biophysics, Scheeles väg 1,
Karolinska Institutet, 17177 Stockholm, Sweden.
Endocannabinoids (eCBs) have recently been identified as axon guidance cues
shaping the connectivity of local GABAergic interneurons in the developing
cerebrum. However, eCB functions during pyramidal cell specification and
establishment of long-range axonal connections are unknown. Here, we show that
eCB signaling is operational in subcortical proliferative zones from embryonic
day 12 in the mouse telencephalon and controls the proliferation of pyramidal
cell progenitors and radial migration of immature pyramidal cells. When layer
patterning is accomplished, developing pyramidal cells rely on eCB signaling to
initiate the elongation and fasciculation of their long-range axons. Accordingly,
CB(1) cannabinoid receptor (CB(1)R) null and pyramidal cell-specific conditional
mutant (CB(1)R(f/f,NEX-Cre)) mice develop deficits in neuronal progenitor
proliferation and axon fasciculation. Likewise, axonal pathfinding becomes
impaired after in utero pharmacological blockade of CB(1)Rs. Overall, eCBs are
fundamental developmental cues controlling pyramidal cell development during
corticogenesis.
DOI: 10.1073/pnas.0803545105
PMCID: PMC2438381
PMID: 18562289 [Indexed for MEDLINE]
Know more about