EndoA/Endophilin-A creates docking stations for autophagic proteins at synapses
Sandra-Fausia Soukup, Patrik Verstreken
Autophagy
. 2017-02-15; 13(5): 971-972
DOI: 10.1080/15548627.2017.1286440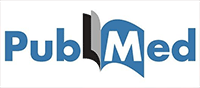 Read on PubMed
---
1. Autophagy. 2017 May 4;13(5):971-972. doi: 10.1080/15548627.2017.1286440. Epub
2017 Feb 15.
EndoA/Endophilin-A creates docking stations for autophagic proteins at synapses.
Soukup SF(1)(2), Verstreken P(1)(2).
Author information:
(1)a VIB Center for Brain & Disease Research , Leuven , Belgium.
(2)b KU Leuven, Department of Neurosciences , Leuven Institute for
Neurodegenerative Disease (LIND) , Leuven , Belgium.
Synapses are very specialized compartments with high metabolic demand to maintain
neurotransmission, an essential step for basic brain function. Neurons are
post-mitotic and synapses need to stay functional over time-sometimes over
decades. Given that synapses are often at a long distance from the cell body,
they must use local mechanisms to regulate protein quality control. We show that
macroautophagy/autophagy is one of these local processes and found that it is
under strict control of the synapse-enriched protein EndoA/Endophilin-A,
previously only implicated in endocytosis. Metabolic and neuronal stimulation
induce synaptic autophagy and phosphorylation of EndoA by the Parkinson disease
kinase Lrrk/LRRK2 is essential to promote the process. EndoA induces membrane
curvature in vitro, and, mechanistically, phosphorylated EndoA creates curved
membrane-protein docking sites that are capable of recruiting Atg3. Our work
reveals a synapse-enriched branch of autophagy under the control of EndoA that
may be deregulated in Parkinson disease.
DOI: 10.1080/15548627.2017.1286440
PMCID: PMC5446079
PMID: 28282269 [Indexed for MEDLINE]
Know more about