Disruption of the mouse Necdin gene results in hypothalamic and behavioral alterations reminiscent of the human Prader-Willi syndrome.
F. Muscatelli
Human Molecular Genetics
. 2000-12-01; 9(20): 3101-3110
DOI: 10.1093/hmg/9.20.3101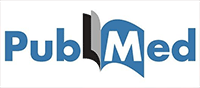 Read on PubMed
---
1. Drug Des Devel Ther. 2018 Jul 24;12:2301-2309. doi: 10.2147/DDDT.S165171.
eCollection 2018.
Pharmacokinetic interaction between fimasartan and atorvastatin in healthy male
volunteers.
Choi Y(1), Lee S(1), Jang IJ(1), Yu KS(1).
Author information:
(1)Department of Clinical Pharmacology and Therapeutics, Seoul National
University College of Medicine and Hospital, Seoul, Republic of Korea,
.
Introduction: Major cardiovascular risk factors, including hypertension and
dyslipidemia, are often comorbidities, frequently leading to concurrent
prescription of angiotensin receptor blockers and
3-hydroxy-3-methylglutaryl-coenzyme A reductase inhibitors (statins). The study's
objective was to evaluate the effect of coadministration of fimasartan and
atorvastatin on their pharmacokinetics (PKs).
Subjects and methods: In a randomized, open-label, three-period, six-sequence,
crossover, multiple-dose study, 36 healthy subjects received 120 mg fimasartan,
40 mg atorvastatin, or both (based on their assigned sequence) once daily for 7
days in each period, with a 7-day washout between periods. Blood samples for the
PK analysis of fimasartan, atorvastatin, and the 2-hydroxy atorvastatin
metabolite were collected up to 48 h after the last dose.
Results: The coadministration of fimasartan and atorvastatin was well tolerated
and led to an increase in the peak concentration and area under the
concentration-time curve at steady state of fimasartan by 2.18-fold (95%
confidence interval [CI], 1.79-2.65) and 1.35-fold (95% CI, 1.26-1.43) and those
of atorvastatin increased by 1.82-fold (95% CI, 1.51-2.18) and 1.12-fold (95% CI,
1.04-1.22), respectively.
Conclusion: Coadministration increased the systemic exposures of fimasartan and
atorvastatin, but the clinical significance of this finding needs to be evaluated
with respect to exposure responses and clinical outcomes.
DOI: 10.2147/DDDT.S165171
PMCID: PMC6063220
PMID: 30087555
Conflict of interest statement: Disclosure The authors report no conflicts of
interest in this work.
Know more about