Defective Gpsm2/Gαi3 signalling disrupts stereocilia development and growth cone actin dynamics in Chudley-McCullough syndrome.
Stephanie A. Mauriac, Yeri E. Hien, Jonathan E. Bird, Steve Dos-Santos Carvalho, Ronan Peyroutou, Sze Chim Lee, Maite M. Moreau, Jean-Michel Blanc, Aysegul Geyser, Chantal Medina, Olivier Thoumine, Sandra Beer-Hammer, Thomas B. Friedman, Lukas Rüttiger, Andrew Forge, Bernd Nürnberg, Nathalie Sans, Mireille Montcouquiol
Nat Comms
. 2017-04-07; 8: 14907
DOI: 10.1038/ncomms14907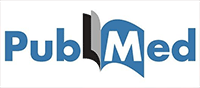 Read on PubMed
---
Mutations in GPSM2 cause Chudley-McCullough syndrome (CMCS), an autosomal recessive neurological disorder characterized by early-onset sensorineural deafness and brain anomalies. Here, we show that mutation of the mouse orthologue of GPSM2 affects actin-rich stereocilia elongation in auditory and vestibular hair cells, causing deafness and balance defects. The G-protein subunit Gαi3, a well-documented partner of Gpsm2, participates in the elongation process, and its absence also causes hearing deficits. We show that Gpsm2 defines an ∼200 nm nanodomain at the tips of stereocilia and this localization requires the presence of Gαi3, myosin 15 and whirlin. Using single-molecule tracking, we report that loss of Gpsm2 leads to decreased outgrowth and a disruption of actin dynamics in neuronal growth cones. Our results elucidate the aetiology of CMCS and highlight a new molecular role for Gpsm2/Gαi3 in the regulation of actin dynamics in epithelial and neuronal tissues.
Know more about