Confocal microscopy imaging of NR2B-containing NMDA receptors based on fluorescent ifenprodil-like conjugates
Patrice Marchand, Javier Becerril-Ortega, Laetitia Mony, Cédric Bouteiller, Pierre Paoletti, Olivier Nicole, Louisa Barré, Alain Buisson, Cécile Perrio
Bioconjugate Chem.
. 2011-12-13; 23(1): 21-26
DOI: 10.1021/bc100571g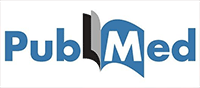 Read on PubMed
---
1. Bioconjug Chem. 2012 Jan 18;23(1):21-6. doi: 10.1021/bc100571g. Epub 2011 Dec 13.
Confocal microscopy imaging of NR2B-containing NMDA receptors based on
fluorescent ifenprodil-like conjugates.
Marchand P(1), Becerril-Ortega J, Mony L, Bouteiller C, Paoletti P, Nicole O,
Barré L, Buisson A, Perrio C.
Author information:
(1)CNRS UMR6232, Université de Caen-Basse Normandie, Cyceron, Boulevard Henri
Becquerel, Caen Cedex, France.
We describe the synthesis and pharmacological characterization of a first
generation of ifenprodil conjugates 4-7 as fluorescent probes for the confocal
microscopy imaging of the NR2B-containing NMDA receptor. The fluorescein
conjugate 6 displayed a moderate affinity for NMDAR but a high selectivity for
the NR2B subunit and its NTD. Fluorescence imaging of DS-red labeled cortical
neurons showed an exact colocalization of the probe 6 with small protrusions
along the dendrites related to a specific binding on NR2B-containing NMDARs.
DOI: 10.1021/bc100571g
PMID: 22148315 [Indexed for MEDLINE]
---
Know more about