Clarin-1 gene transfer rescues auditory synaptopathy in model of Usher syndrome
Didier Dulon, Samantha Papal, Pranav Patni, Matteo Cortese, Philippe F.Y. Vincent, Margot Tertrais, Alice Emptoz, Abdelaziz Tlili, Yohan Bouleau, Vincent Michel, Sedigheh Delmaghani, Alain Aghaie, Elise Pepermans, Olinda Alegria-Prevot, Omar Akil, Lawrence Lustig, Paul Avan, Saaid Safieddine, Christine Petit, Aziz El-Amraoui
Journal of Clinical Investigation
. 2018-07-09; 128(8): 3382-3401
DOI: 10.1172/jci94351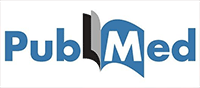 Read on PubMed
---
1. J Clin Invest. 2018 Aug 1;128(8):3382-3401. doi: 10.1172/JCI94351. Epub 2018 Jul
9.
Clarin-1 gene transfer rescues auditory synaptopathy in model of Usher syndrome.
Dulon D(1)(2), Papal S(1)(3)(4), Patni P(1)(3)(4), Cortese M(1)(3)(4), Vincent
PF(1)(2), Tertrais M(1)(2), Emptoz A(1)(3)(4), Tlili A(1)(3)(4), Bouleau Y(1)(2),
Michel V(1)(3)(4), Delmaghani S(1)(3)(4), Aghaie A(1)(3)(4), Pepermans
E(1)(3)(4), Alegria-Prevot O(1)(3)(4), Akil O(5), Lustig L(6), Avan P(7),
Safieddine S(1)(3)(4)(8), Petit C(1)(3)(4)(9), El-Amraoui A(1)(3)(4).
Author information:
(1)UMRS 1120, Institut National de la Santé et de la Recherche Médicale (INSERM),
Paris, France.
(2)Université de Bordeaux, Laboratoire de Neurophysiologie de la Synapse
Auditive, Bordeaux Neurocampus, Bordeaux, France.
(3)Unité de Génétique et Physiologie de l'Audition, Institut Pasteur, Paris,
France.
(4)Sorbonne Universités, Complexité du Vivant, Paris, France.
(5)Department of Otolaryngology-Head and Neck Surgery, UCSF, San Francisco,
California, USA.
(6)Department of Otolaryngology-Head and Neck Surgery, Columbia University
Medical Center, New York, New York, USA.
(7)Laboratoire de Biophysique Sensorielle, Faculté de Médecine, Université
d'Auvergne; Biophysique Médicale, Centre Jean Perrin, Clermont-Ferrand, France.
(8)Centre National de la Recherche Scientifique, Paris, France.
(9)Collège de France, Paris, France.
Clarin-1, a tetraspan-like membrane protein defective in Usher syndrome type IIIA
(USH3A), is essential for hair bundle morphogenesis in auditory hair cells. We
report a new synaptic role for clarin-1 in mouse auditory hair cells elucidated
by characterization of Clrn1 total (Clrn1ex4-/-) and postnatal hair cell-specific
conditional (Clrn1ex4fl/fl Myo15-Cre+/-) knockout mice. Clrn1ex4-/- mice were
profoundly deaf, whereas Clrn1ex4fl/fl Myo15-Cre+/- mice displayed progressive
increases in hearing thresholds, with, initially, normal otoacoustic emissions
and hair bundle morphology. Inner hair cell (IHC) patch-clamp recordings for the
2 mutant mice revealed defective exocytosis and a disorganization of synaptic
F-actin and CaV1.3 Ca2+ channels, indicative of a synaptopathy. Postsynaptic
defects were also observed, with an abnormally broad distribution of AMPA
receptors associated with a loss of afferent dendrites and defective electrically
evoked auditory brainstem responses. Protein-protein interaction assays revealed
interactions between clarin-1 and the synaptic CaV1.3 Ca2+ channel complex via
the Cavβ2 auxiliary subunit and the PDZ domain-containing protein harmonin
(defective in Usher syndrome type IC). Cochlear gene therapy in vivo, through
adeno-associated virus-mediated Clrn1 transfer into hair cells, prevented the
synaptic defects and durably improved hearing in Clrn1ex4fl/fl Myo15-Cre+/- mice.
Our results identify clarin-1 as a key organizer of IHC ribbon synapses, and
suggest new treatment possibilities for USH3A patients.
DOI: 10.1172/JCI94351
PMCID: PMC6063508
PMID: 29985171
Know more about