Cholinergic-mediated coordination of rhythmic sympathetic and motor activities in the newborn rat spinal cord
Mélissa Sourioux, Sandrine S. Bertrand, Jean-René Cazalets
PLoS Biol
. 2018-07-09; 16(7): e2005460
DOI: 10.1371/journal.pbio.2005460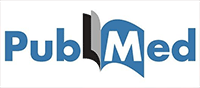 Read on PubMed
---
1. PLoS Biol. 2018 Jul 9;16(7):e2005460. doi: 10.1371/journal.pbio.2005460.
eCollection 2018 Jul.
Cholinergic-mediated coordination of rhythmic sympathetic and motor activities in
the newborn rat spinal cord.
Sourioux M(1), Bertrand SS(1), Cazalets JR(1).
Author information:
(1)Université de Bordeaux, CNRS UMR 5287, Bordeaux, France.
Here, we investigated intrinsic spinal cord mechanisms underlying the
physiological requirement for autonomic and somatic motor system coupling. Using
an in vitro spinal cord preparation from newborn rat, we demonstrate that the
specific activation of muscarinic cholinergic receptors (mAchRs) (with
oxotremorine) triggers a slow burst rhythm in thoracic spinal segments, thereby
revealing a rhythmogenic capability in this cord region. Whereas axial
motoneurons (MNs) were rhythmically activated during both locomotor activity and
oxotremorine-induced bursting, intermediolateral sympathetic preganglionic
neurons (IML SPNs) exhibited rhythmicity solely in the presence of oxotremorine.
This somato-sympathetic synaptic drive shared by MNs and IML SPNs could both
merge with and modulate the locomotor synaptic drive produced by the lumbar motor
networks. This study thus sheds new light on the coupling between somatic and
sympathetic systems and suggests that an intraspinal network that may be
conditionally activated under propriospinal cholinergic control constitutes at
least part of the synchronizing mechanism.
DOI: 10.1371/journal.pbio.2005460
PMCID: PMC6053244
PMID: 29985914
Conflict of interest statement: The authors have declared that no competing
interests exist.
Know more about