Cellular principles underlying normal and pathological activity in the subthalamic nucleus
Mark D Bevan, Jeremy F Atherton, Jérôme Baufreton
Current Opinion in Neurobiology
. 2006-12-01; 16(6): 621-628
DOI: 10.1016/j.conb.2006.10.003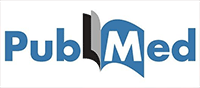 Read on PubMed
---
1. Curr Opin Neurobiol. 2006 Dec;16(6):621-8. Epub 2006 Nov 3.
Cellular principles underlying normal and pathological activity in the
subthalamic nucleus.
Bevan MD(1), Atherton JF, Baufreton J.
Author information:
(1)Northwestern University, Department of Physiology, Feinberg School of
Medicine, 303 East Chicago Avenue, Chicago, IL 60611, USA.

The motor symptoms of Parkinson's disease are associated with abnormal,
correlated, low frequency, rhythmic burst activity in the subthalamic nucleus and
connected nuclei. Research into the mechanisms controlling the pattern of
subthalamic activity has intensified because therapies that manipulate the
pattern of subthalamic activity, such as deep brain stimulation and levodopa
administration, improve motor function in Parkinson's disease. Recent findings
suggest that dopamine denervation of the striatum and extrastriatal basal ganglia
profoundly alters the transmission and integration of glutamatergic cortical and
GABAergic pallidal inputs to subthalamic neurons, leading to pathological
activity that resonates throughout the basal ganglia and wider motor system.
DOI: 10.1016/j.conb.2006.10.003
PMID: 17084618 [Indexed for MEDLINE]
Know more about