Caged mono- and divalent ligands for light-assisted disruption of PDZ domain-mediated interactions
Matthieu Sainlos, Wendy S. Iskenderian-Epps, Nelson B. Olivier, Daniel Choquet, Barbara Imperiali
J. Am. Chem. Soc.
. 2013-03-13; 135(12): 4580-4583
DOI: 10.1021/ja309870q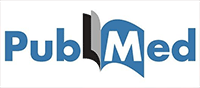 Read on PubMed
---
1. J Am Chem Soc. 2013 Mar 27;135(12):4580-3. doi: 10.1021/ja309870q. Epub 2013 Mar
13.
Caged mono- and divalent ligands for light-assisted disruption of PDZ
domain-mediated interactions.
Sainlos M(1), Iskenderian-Epps WS, Olivier NB, Choquet D, Imperiali B.
Author information:
(1)Departments of Chemistry and Biology, Massachusetts Institute of Technology,
Cambridge, Massachusetts 02139, USA.
We report a general method for light-assisted control of interactions of PDZ
domain binding motifs with their cognate domains by the incorporation of a
photolabile caging group onto the essential C-terminal carboxylate binding
determinant of the motif. The strategy was implemented and validated for both
simple monovalent and biomimetic divalent ligands, which have recently been
established as powerful tools for acute perturbation of native PDZ
domain-dependent interactions in live cells.
DOI: 10.1021/ja309870q
PMID: 23480637 [Indexed for MEDLINE]
Know more about