Bridging a mechanistic gap from diet to synapses
Deanna L. Benson, Sophie Layé
Proc. Natl. Acad. Sci. U.S.A.
. 2023-08-02; 120(33):
DOI: 10.1073/pnas.2309992120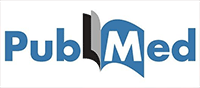 Read on PubMed
---
Benson DL(1), Layé S(2).
Author information:
(1)Nash Family Department of Neuroscience, Friedman Brain Institute, Icahn
School of Medicine at Mount Sinai, New York, NY 10029.
(2)Université de Bordeaux, INRAE, Bordeaux INP, NutriNeurO, UMR 1286, Bordeaux,
France.
Comment on
Proc Natl Acad Sci U S A. 2023 Jul 25;120(30):e2221413120.
Know more about