"Artificial intelligence": Which services, which applications, which results and which development today in clinical research? Which impact on the quality of care? Which recommendations?,« Intelligence artificielle » : quels services, quelles applications, quels résultats et quelle valorisation aujourd'hui en recherche clinique ? Quel impact sur la qualité des soins ? Quelles recommandations ?
Vincent Diebolt, Isaac Azancot, François-Henri Boissel, Isabelle Adenot, Christine Balague, Philippe Barthélémy, Nacer Boubenna, Hélène Coulonjou, Xosé Fernandez, Enguerrand Habran, Françoise Lethiec, Juliette Longin, Anne Metzinger, Yvon Merlière, Emmanuel Pham, Pierre Philip, Thomas Roche, William Saurin, Anny Tirel, Emmanuelle Voisin, Thierry Marchal
Therapies
. 2019-02-01; 74(1): 141-154
DOI: 10.1016/j.therap.2018.11.006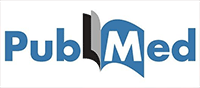 Read on PubMed
---
Diebolt V(1), Azancot I(2), Boissel FH(3); Les participants à la table ronde
« Sujet d'actualité (2) » des Ateliers de Giens XXXIV.
Collaborators: Adenot I(4), Balague C(5), Barthélémy P(6), Boubenna N(7), Coulonjou H(8), Fernandez X(9), Habran E(10), Lethiec F(11), Longin J(12),
Metzinger A(13), Merlière Y(14), Pham E(15), Philip P(16), Roche T(17), Saurin W(18), Tirel A(19), Voisin E(20), Marchal T(21).
Author information:
(1)F-CRIN, pavillon Leriche, hôpital Purpan, place du Dr-Blayac, 31059 Toulouse cedex 9, France. Electronic address: .
(2)Hôpital Lariboisière, AP-HP, 75475 Paris, France.
(3)Novadiscovery, 69009 Lyon, France.
(4)Haute Autorité de santé, 93218 Saint-Denis la Plaine, France.
(5)Institut mines-telecom business school, 91011 Evry, France.
(6)Astrazeneca, 92400 Courbevoie, France.
(7)Inserm transfert, 75013 Paris, France.
(8)DRCI, AP-HP, 75475 Paris, France.
(9)Institut Curie, 75005 Paris, France.
(10)Fonds FHF recherche et innovation, 75993 Paris, France.
(11)Janssen Cilag, 92787 Issy-lès-Moulineaux, France.
(12)Merck santé, 69008 Lyon, France.
(13)Hospices civils de Lyon, HCL, DRCI, 69229 Lyon, France.
(14)CNAMTS, 75986 Paris, France.
(15)IPSEN, 91940 Les Ulis, France.
(16)Université de Bordeaux, CHU de Bordeaux, 33076 Bordeaux, France.
(17)Delsol avocats, 69001 Lyon, France.
(18)Dassault systèmes-3DS, 78946 Vélizy-Villacoublay, France.
(19)MSD, 92400 Courbevoie, France.
(20)Voisin consulting life science, 92100 Boulogne, France.
(21)ANSYS, université catholique de Louvain, 1348 Louvain la Neuve, Belgique.
DOI: 10.1016/j.therap.2018.11.006
PMID: 30711201
Know more about