Alteration of ganglioside biosynthesis responsible for complex hereditary spastic paraplegia.
Amir Boukhris, Rebecca Schule, José L. Loureiro, Charles Marques Lourenço, Emeline Mundwiller, Michael A. Gonzalez, Perrine Charles, Julie Gauthier, Imen Rekik, Rafael F. Acosta Lebrigio, Marion Gaussen, Fiorella Speziani, Andreas Ferbert, Imed Feki, Andrés Caballero-Oteyza, Alexandre Dionne-Laporte, Mohamed Amri, Anne Noreau, Sylvie Forlani, Vitor T. Cruz, Fanny Mochel, Paula Coutinho, Patrick Dion, Chokri Mhiri, Ludger Schols, Jean Pouget, Frédéric Darios, Guy A. Rouleau, Wilson Marques, Alexis Brice, Alexandra Durr, Stephan Zuchner, Giovanni Stevanin
The American Journal of Human Genetics
. 2013-07-01; 93(1): 118-123
DOI: 10.1016/j.ajhg.2013.05.006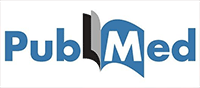 Read on PubMed
---
1. Am J Hum Genet. 2013 Jul 11;93(1):118-23. doi: 10.1016/j.ajhg.2013.05.006. Epub
2013 Jun 6.
Alteration of ganglioside biosynthesis responsible for complex hereditary spastic
paraplegia.
Boukhris A(1), Schule R, Loureiro JL, Lourenço CM, Mundwiller E, Gonzalez MA,
Charles P, Gauthier J, Rekik I, Acosta Lebrigio RF, Gaussen M, Speziani F,
Ferbert A, Feki I, Caballero-Oteyza A, Dionne-Laporte A, Amri M, Noreau A,
Forlani S, Cruz VT, Mochel F, Coutinho P, Dion P, Mhiri C, Schols L, Pouget J,
Darios F, Rouleau GA, Marques W Jr, Brice A, Durr A, Zuchner S, Stevanin G.
Author information:
(1)Service de Neurologie, Hôpital Universitaire Habib Bourguiba, 3029 Sfax,
Tunisia.
Hereditary spastic paraplegias (HSPs) form a heterogeneous group of neurological
disorders. A whole-genome linkage mapping effort was made with three HSP-affected
families from Spain, Portugal, and Tunisia and it allowed us to reduce the SPG26
locus interval from 34 to 9 Mb. Subsequently, a targeted capture was made to
sequence the entire exome of affected individuals from these three families, as
well as from two additional autosomal-recessive HSP-affected families of German
and Brazilian origins. Five homozygous truncating (n = 3) and missense (n = 2)
mutations were identified in B4GALNT1. After this finding, we analyzed the entire
coding region of this gene in 65 additional cases, and three mutations were
identified in two subjects. All mutated cases presented an early-onset spastic
paraplegia, with frequent intellectual disability, cerebellar ataxia, and
peripheral neuropathy as well as cortical atrophy and white matter
hyperintensities on brain imaging. B4GALNT1 encodes β-1,4-N-acetyl-galactosaminyl
transferase 1 (B4GALNT1), involved in ganglioside biosynthesis. These findings
confirm the increasing interest of lipid metabolism in HSPs. Interestingly,
although the catabolism of gangliosides is implicated in a variety of
neurological diseases, SPG26 is only the second human disease involving defects
of their biosynthesis.
Copyright © 2013 The American Society of Human Genetics. Published by Elsevier
Inc. All rights reserved.
DOI: 10.1016/j.ajhg.2013.05.006
PMCID: PMC3710753
PMID: 23746551 [Indexed for MEDLINE]
Know more about