A Spatial Decision Eye-Tracking Task in Patients with Prodromal and Mild Alzheimer's Disease
Brice Laurens, Vincent Planche, Stéphanie Cubizolle, Léa Declerck, Sandrine Dupouy, Maïté Formaglio, Lejla Koric, Magali Seassau, Caroline Tilikete, Alain Vighetto, Mathieu Ceccaldi, François Tison
JAD
. 2019-09-17; 71(2): 613-621
DOI: 10.3233/JAD-190549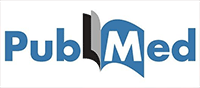 Read on PubMed
---
Laurens B(1)(2), Planche V(1)(2), Cubizolle S(1), Declerck L(1), Dupouy S(1)(2), Formaglio M(3), Koric L(4), Seassau M(5), Tilikete C(3), Vighetto A(3), Ceccaldi M(4), Tison F(1)(2).
Author information:
(1)Université de Bordeaux, CNRS, Institut des Maladies Neurodégénératives, UMR 5293, Bordeaux, France.
(2)CHU de Bordeaux, Centre Mémoire de Ressources et de Recherches, Pôle de Neurosciences Cliniques, Bordeaux, France.
(3)Département de Neurologie cognitive et de Neuro-ophtalmologie, Université Lyon 1 et Hospices Civils de Lyon, Hôpital Neurologique Pierre Wertheimer, Bron, France.
(4)Département de Neurologie et de Neuropsychologie, Aix Marseille Université, Assistance Publique des Hôpitaux de Marseille, Marseille, France.
(5)CogCharonne, Paris, France.
BACKGROUND/OBJECTIVE: Performances on spatial decision eye-tracking tasks are known to be impaired in patients with moderate Alzheimer's disease (AD), but the clinical relevance of this deficit during earlier stages of AD remains unclear.
METHODS: This study recruited patients with amnestic mild cognitive impairment (aMCI, prodromal AD), patients with mild AD, and age-matched controls from three French memory clinics. Participants' ability to make spatial judgments and decisions was assessed with an eye-tracking system, and cognitive performance on conventional neuropsychological tests was evaluated.
RESULTS: We enrolled 26 controls, 25 aMCI patients (median Mini-Mental State Exam [MMSE] 26), and 23 mild-AD patients (median MMSE 23). Patients with mild AD had higher error rates on the spatial decision task than aMCI patients and controls
(32.4% versus 23.5%; p
Know more about