A Phase 1 Randomized Trial of Specific Active α‐Synuclein Immunotherapies PD01A and PD03A in Multiple System Atrophy
Wassilios G. Meissner et al
Mov Disord
. 2020-09-03; :
DOI: 10.1002/mds.28218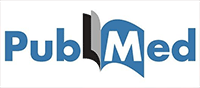 Read on PubMed
---
Meissner WG(1)(2)(3)(4), Traon AP(5), Foubert-Samier A(1)(6), Galabova G(7), Galitzky M(8), Kutzelnigg A(7), Laurens B(1), Lührs P(7), Medori R(7), Péran P(9), Sabatini U(10), Vergnet S(1), Volc D(11), Poewe W(12), Schneeberger A(7), Staffler G(7), Rascol O(13), On Behalf Of The Aff Investigators.
Author information:
(1)Service de Neurologie, CRMR Atrophie Multisystématisée, CHU Bordeaux, Bordeaux, France.
(2)Univ. de Bordeaux, CNRS, IMN, UMR 5293, Bordeaux, F-33000, France.
(3)CNRS, IMN, UMR 5293, Bordeaux, F-33000, France.
(4)Dept. Medicine, University of Otago, Christchurch, and New Zealand Brain Research Institute, Christchurch, New Zealand.
(5)Service de Neurologie, CRMR Atrophie Multisystématisée, CHU Toulouse, Toulouse- INSERM U 1048 Institut des Maladies Métaboliques et Cardiovasculaires, Toulouse, France.
(6)INSERM U897, Public Health and Development Institute (ISPED), Bordeaux University, Bordeaux, France.
(7)AFFiRiS AG, Vienna, Austria.
(8)Clinical Investigation Center CIC1436, French Reference Centre for MSA, University Hospital Toulouse, University Toulouse, France.
(9)ToNIC, Toulouse NeuroImaging Center, Université de Toulouse, Toulouse, France.
(10)Institute of Neuroradiology, University Magna Graecia, Catanzaro, Italy.
(11)Study Center PROSENEX Ambulatorium Betriebs GesmbH at
Confraternität-Privatklinik, Vienna, Austria.
(12)Department of Neurology, Medical University of Innsbruck, Innsbruck, Austria.
(13)Université de Toulouse 3, CHU de Toulouse, INSERM, Centre de Reference AMS, Service de Neurologie et de Pharmacologie Clinique, Centre d'Investigation
Clinique CIC1436, Réseau NS-Park/FCRIN et Centre of Excellence for Neurodegenerative Disorders (COEN) de Toulouse, Toulouse, France.
Multiple system atrophy (MSA) is a rare and fatal neurodegenerative disease with limited symptomatic treatment options. Aggregation of α-synuclein in oligodendrocytes is believed to be a central mechanism of the neurodegenerative process. PD01A and PD03A are 2 novel therapeutic vaccine candidates containing short peptides as antigenic moieties that are designed to induce a sustained antibody response, specifically targeting pathogenic assemblies of α-synuclein. The objectives of the current study were to evaluate primarily the safety and tolerability of PD01A and PD03A in patients with early MSA. Thirty patients (11 women) were randomized to receive 5 subcutaneous injections of either PD01A (n = 12), PD03A (n = 12), or placebo (n = 6) in this patient- and examiner-blinded, placebo-controlled, 52-week phase 1 clinical trial (ClinicalTrial.gov identifier: NCT02270489). Immunogenicity and clinical scores were assessed as secondary objectives. Twenty-nine patients reported a total of 595 treatment-emergent adverse events (mild or moderate, n = 555; severe, n = 40). Treatment-related adverse events included 190 injection-site reactions typically observed in vaccination trials with similar per-subject incidence in the treatment groups
over time. Sustained IgG titers were observed in the PD01A-treated group, and 89% of treated patients developed a PD01-specific antibody response after receiving all injections. Induced antibodies displayed clear reactivity to the α-synuclein target epitope. Titers and antibody responder rate (58%) were lower in the PD03A-treated group. In conclusion, both PD01A and PD03A were safe and well tolerated. PD01A triggered a rapid and long-lasting antibody response that specifically targeted the α-synuclein epitope. © 2020 The Authors. Movement Disorders published by Wiley Periodicals LLC. on behalf of International Parkinson and Movement Disorder Society.
Know more about