A heterozygous mutation in the CCDC88C gene likely causes early-onset pure hereditary spastic paraplegia: a case report
Ashraf Yahia, Zhefan Stephen Chen, Ammar E. Ahmed, Sara Emad, Rawaa Adil, Rayan Abubaker, Shaimaa Omer M. A. Taha, Mustafa A. Salih, Liena Elsayed, Ho Yin Edwin Chan, Giovanni Stevanin
BMC Neurol
. 2021-02-18; 21(1):
DOI: 10.1186/S12883-021-02113-Y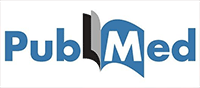 Read on PubMed
---
Abstract
Background
CCDC88C is a ubiquitously expressed protein with multiple functions, including roles in cell polarity and the development of dendrites in the nervous system. Bi-allelic mutations in the CCDC88C gene cause autosomal recessive congenital hydrocephalus (OMIM #236600). Studies recently linked heterozygous mutations in CCDC88C to the development of the late-onset spinocerebellar ataxia type 40 (OMIM #616053).
Case presentation
A 48-year-old Sudanese female presented with pure early onset hereditary spastic paraplegia. Exome sequencing, in-silico analysis, and Sanger sequencing identified the heterozygous NM_001080414.4:c.1993G > A (p.E665K) variant in CCDC88C as a potential cause of her illness. To explore the pathogenicity of the NM_001080414.4:c.1993G > A (p.E665K) variant, we expressed it in human embryonic kidney 293 cells and assessed its effects on apoptosis. In our experiment, NM_001080414.4:c.1993G > A (p.E665K) induced JNK hyper-phosphorylation and enhanced apoptosis. In contrast to previous reports, our patient developed neurological symptoms in early childhood and showed neither features of cerebellar ataxia, extrapyramidal signs, nor evidence of intellectual involvement.
Conclusion
We, herein, heighlighted the possibility of extending the phenotype associated with variants in CCDC88C to include early-onset pure hereditary spastic paraplegia.
Know more about