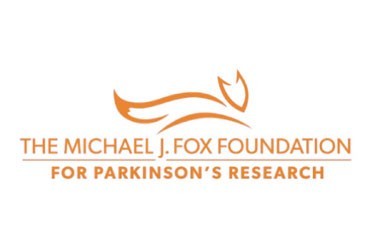 Michael J Fox foundation – Pre-clinical Therapeutics Pipeline Program
Expire le 12 janvier 2023
This pre-clinical program seeks to accelerate the path of the therapeutic pipeline towards clinical results through the support of ambitious and scientifically robust pre-clinical studies aiming at developing and testing treatments and interventions that can address the unmet needs of people with PD.
Funding will support projects aimed at:
Identifying, validating or developing novel pharmacological and non-pharmacological therapies through any of the pre-clinical stages of the therapeutics discovery and development process (addressing PD motor or non-motor symptoms, prevention of the disease and stopping or delaying disease progression).
Testing repurposed or repositioned therapies addressing priority PD pathways and targets in pre-clinical PD models.
MJFF will prioritize proposals with the strongest preclinical-to-clinical translational potential, fulfilling the following criteria:
Selected therapeutic target/pathway or mechanism shows a strong biological rationale to be pursued as a therapeutic target in PD.
The proposal includes a translational biomarker development plan, including biomarkers to monitor target engagement/modulation, mechanism of action biomarkers, patient enrichment biomarkers etc. to de-risk clinical development.
The applicant is either a company or an academic group in collaboration with an industry partner whose overall business plan aligns with the proposed research plan or has the ability and capacity to develop the potential therapeutic.
For this round, MJFF will not consider:
Applications for target identification, proposing early discovery studies to identify new targets.
Applications proposing genetic model systems and/or genetic manipulations to validate biological targets, except if used as the therapeutic approach.
Clinical trials.
The goal of this program is to increase the chances of moving therapy towards the clinic. To expedite the process, only industry and academia-industry partnerships in and outside the United States are welcome to apply. Applicants are permitted to submit multiple unique submissions throughout the program duration. Applicants are also permitted and encouraged to re-submit a revised LOI application that addresses feedback provided by MJFF, if applicable.
We aim to notify applicants of a decision within two weeks of the letter of intent (LOI) submission. If the LOI review results in an invitation to submit a full proposal, the submission deadline will be noted and will be no sooner than six weeks from the date of invitation. Full proposals will be competitively reviewed 4 times per year. Applicants will be notified of a decision within 3 months of the full proposal submission period to which the proposal has been assigned.
One-on-one office hours will be available weekly on Fridays from 10 a.m. to 11 a.m. EST to discuss partnerships and full proposal development. Applicants will have the opportunity to consult with MJFF's team before submitting a full proposal. To reserve a time, email
Watch a video on this funding program that covers our application and review processes.
More details
https://www.michaeljfox.org/grant/pre-clinical-therapeutics-pipeline-program