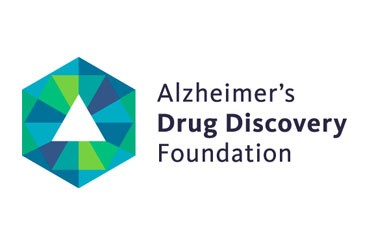 Alzheimer drug discovery foundation fundings
Permanent
The ADDF provides funding to academic centers and biotechs from around the world that are advancing therapeutic and biomarker development for Alzheimer's and related dementias. We have dedicated our funding to several key areas:
Translational research to develop new drugs and build preclinical evidence
IND-enabling studies and early-stage clinical trials for novel and repurposed drugs
Development and validation of plasma, CSF, neuroimaging and digital biomarkers
Epidemiological studies and comparative effectiveness research
Applications are reviewed throughout the year through our core programs. Check back regularly for additional joint funding opportunities with our partners in non-profits, government, and industry.
CORE FUNDING PROGRAMS
NOTE: Due to the COVID-19 pandemic, we understand there may be delays in submitting applications. We will consider an extension if delays are anticipated. Please email the scientific contact listed on the relevant RFP to discuss further.
NOW ACCEPTING APPLICATIONS
Upcoming 2020 deadlines
Must be received by 5:00 pm ET on the deadline date.
Letter of Intent
July 10, 2020
Invited Full Proposal
August 7, 2020
Letter of Intent
October 9, 2020
Invited Full Proposal
November 6, 2020
Drug Development RFP
Program to Accelerate Clinical Trials (PACT) RFP
Neuroimaging and CSF Biomarker Development RFP
Prevention Beyond the Pipeline RFP
ADDF/NIH Funding and SBIR/STTR Bridge Funding Opportunities
DIAGNOSTICS ACCELERATOR PROGRAMS
ACCEPTING APPLICATIONS ON A ROLLING BASIS
Learn more about the Diagnostics Accelerator here
Peripheral Biomarkers RFP
Digital Biomarkers RFP
OTHER FUNDING OPPORTUNITIES WITH OUR PARTNERS
ADDF-Harrington Scholar Program RFP
Accelerating Drug Discovery for FTD RFP (now open)
The Treat FTD RFP for Clinical Trials (deadline past)
CONFERENCE FUNDING
Supports scientific conferences that are relevant to our mission with grants up to $10,000. For more information, email with a brief summary of your conference.
ADDF FUNDING PORTAL
Stay updated on upcoming deadlines and RFP announcements
Sign up to receive news by email.