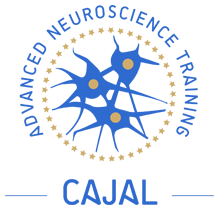 CAJAL statement regarding the COVID-19 developments
The CAJAL Programme is closely monitoring the development of the COVID-19 situation.
The COVID-19 situation represents a global health concern that the CAJAL Training Programme takes seriously. We are monitoring the situation and are closely following recommendations for appropriate action as they become available from national and international health advisory bodies, including the European Centre for Disease Prevention and Control (ECDC) and the World Health Organization (WHO).
For all upcoming courses, participants, faculty and partners are encouraged to follow recommendations from their national health authorities and to check the WHO website for updates and advice. In addition, we recommend including cancellation insurance when booking travel.
The CAJAL Programme will continue monitoring the situation and will provide any updates about our activities through our regular communication channels should the situation change.
Should you have any questions, please contact us.
The CAJAL Advanced Neuroscience Training Programme Office
info@cajal-training.org
Update on upcoming CAJAL courses:
In light of the current COVID-19 situation, several courses application deadlines have been extended.

18/03/20